"Ultra-High Performance" Caterham Concept Announced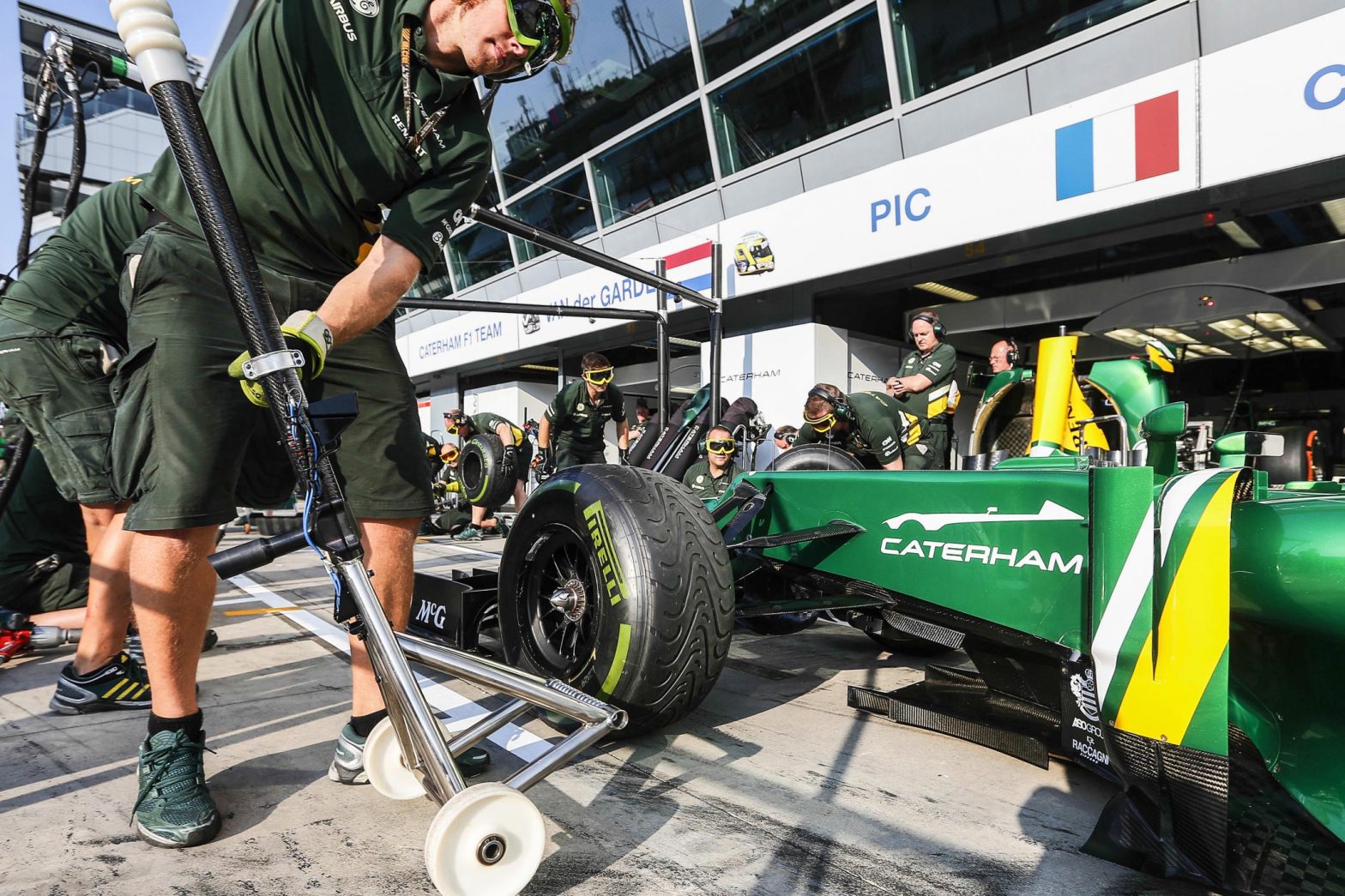 Caterham will roll out it newest road-going concept car during the Singapore Grand Prix later this month, but Caterham Formula 1 cars will be giving us a sneak peak at Monza.
The team's Formula 1 racecars will be wearing decals of the soon-to-debut concept car's silhouette at the grand prix this weekend. It doesn't reveal much, but it's got our attention, at least.
Read on for the official press release, below.
CATERHAM F1 TEAM RACECARS TO 'PREVIEW' NEW CONCEPT CATERHAM ROAD CAR IN MONZA
Caterham F1 Team's racecars, driven by Charles Pic (#20) and Giedo van der Garde (#21), will bear the silhouette of a brand new concept Caterham road car at the Italian Grand Prix at Monza this weekend.
The new ultra-high performance model will be unveiled by Tony Fernandes, Chairman of Caterham Cars, during the SingTel Singapore Grand Prix race weekend (September 20th to 22nd).
The concept is the first model to be designed and developed with significant input from all of Caterham Group's specialist business arms – Caterham Technology & Innovation, Caterham Composites and Caterham F1 Team.
Separately, Caterham's all-new two-seater sportscar, which is being developed as a joint-venture with Renault-Alpine, continues to move apace ahead of its launch in early 2016.