This Weekend In Racing: November 1st – 3rd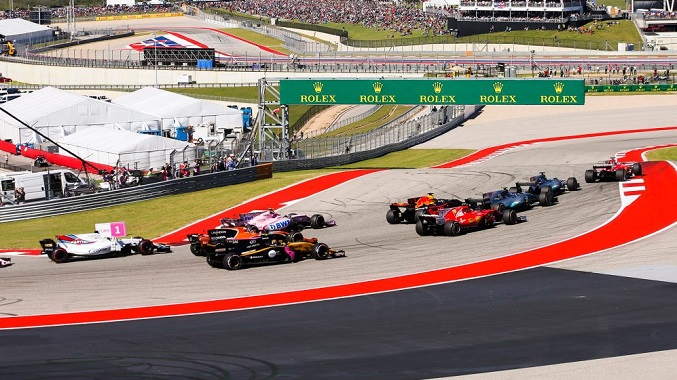 Photo: Formula1.com
It's all open-wheel vs. tucked-in-wheel deep in the heart of Texas this weekend, sports fans, with F1 at our dear COTA and NASCAR at Texas Motor Speedway.
If you're gonna race in Texas, you gotta have a Vettel in the band. F1 practice airs midday on Friday, followed by more practice just in time for happy hour that afternoon. Practice continues on Saturday afternoon, followed by qualifying late Saturday afternoon. To top off the weekend, catch a ten gallon hat's worth of raceday action on ABC Sunday afternoon. Finally, an F1 broadcast schedule that doesn't require waking up at unholy hours.
In NASCAR, the whole gang's on stage at Fort Worth's world-famous 1.5 mile oval. Xfinity and Monster Energy's practice airs on Friday, qualifying on Saturday, Xfinity's race will be under the lights on Saturday, followed by Monster's race on Sunday afternoon.
Elsewhere in motorsports there's plenty on TV to keep folks entertained all weekend, with MotoGP in Malaysia airing during the wee hours of Saturday morning (for those accustomed to waking up for normal F1 coverage), as well as the NHRA Mello Yello Drag Racing Series in sin city Sunday evening.
Check out when and where to watch it all over at Racer.com.