The New G82 BMW M4 Sounds Great; Now Let's Hope It Will Look Great, Too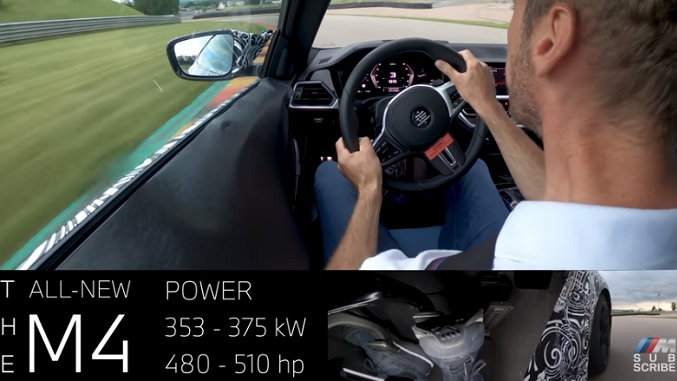 The world got a substantial peek at the new G82 BMW M4 yesterday, and all signs point to it being a great follow-up to the well-regarded F82/83. Some quick takeaways from the video posted to YouTube:
3.0-liter I-6 turbo, producing 480 – 510 horsepower
6-speed MANUAL gearbox! Whether this is standard or a no-cost option, we're relieved that it's a possible to have three pedals and a stick
It sounds glorious, and will most likely sound even better in the USA thanks to no Europe-only exhaust particulate filtering
Judging by the speeds achieved in KMs on the dash, this thing hauls the mail
It's still under camouflage, but Lord do we hope it looks decent; we're a little concerned after leaked photos of its front grille were passed around the internet (perhaps they're a ruse meant to drum up chatter and then when it debuts, humanity will all have a collective sigh of relief?)
Regardless of what it'll look like, we're excited. Check it out!