Spy Shots: New Porsche 911 In The Snow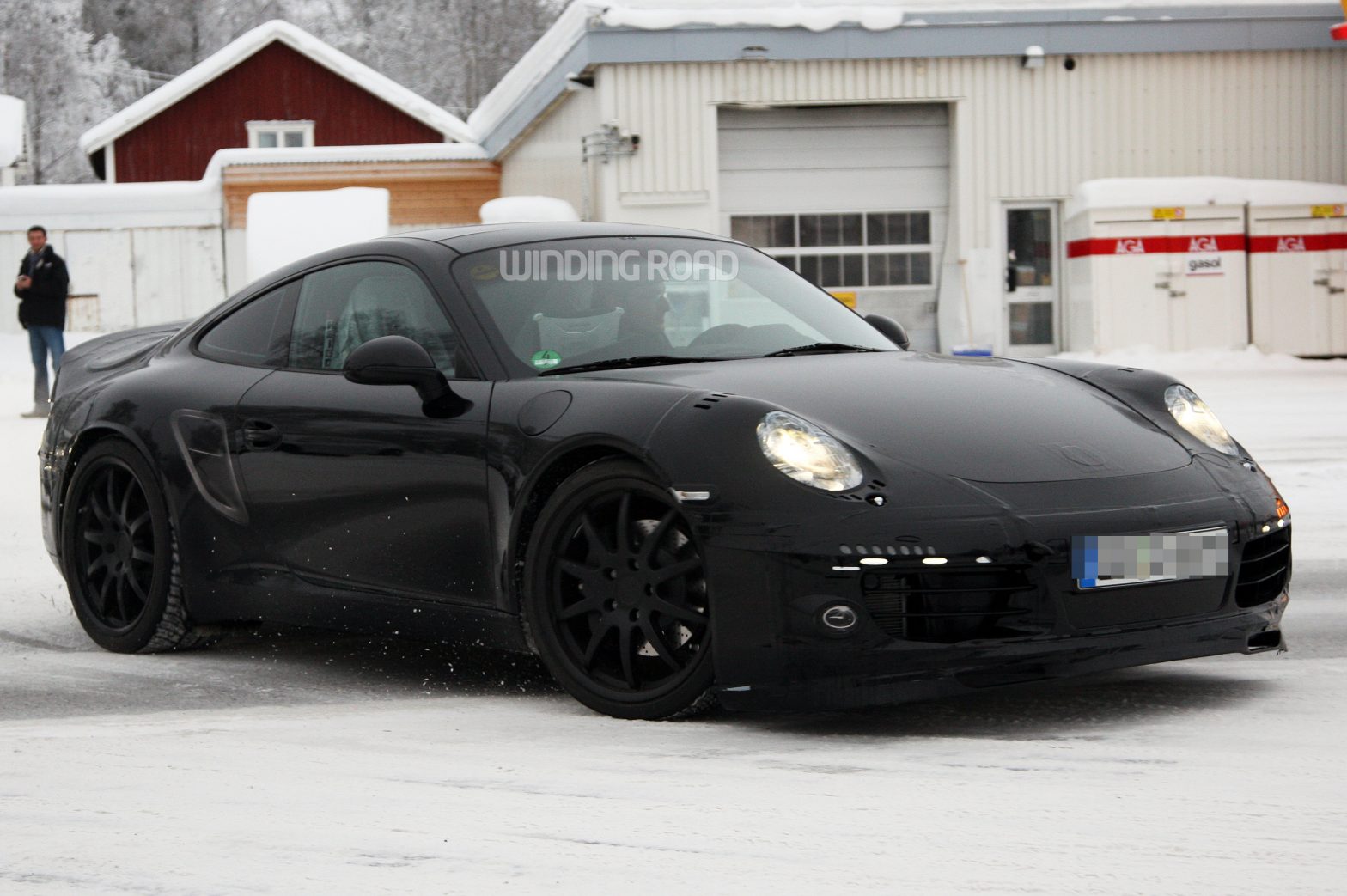 We just got our hands on the most recent spy photos of the new Porsche 911, this time giving us a good look at the true front end of the car.
We can just make out the LED daytime running lights in the headlights, and, below that, we can see the amber LED turn indicators just above the bumper.
The rear of the car is pretty well camouflaged, still, but we can just catch a glimpse of the rear lighting.
The 911 seems to be turning the heads of bystanders, too.
Have a look in the gallery, or scroll down for the photographer's comments.
Here are the latest spy photos of the new Porsche 911. This time the prototype has the real lights in both front and rear and we can also see the LED day-driving lights and the LED indicators. The shape of the rear is still camouflaged by a big fake rear spoiler. The new 911 also looks very long, but it could also be the camo that is fooling us.