Spy Shots: 2012 Honda Civic Caught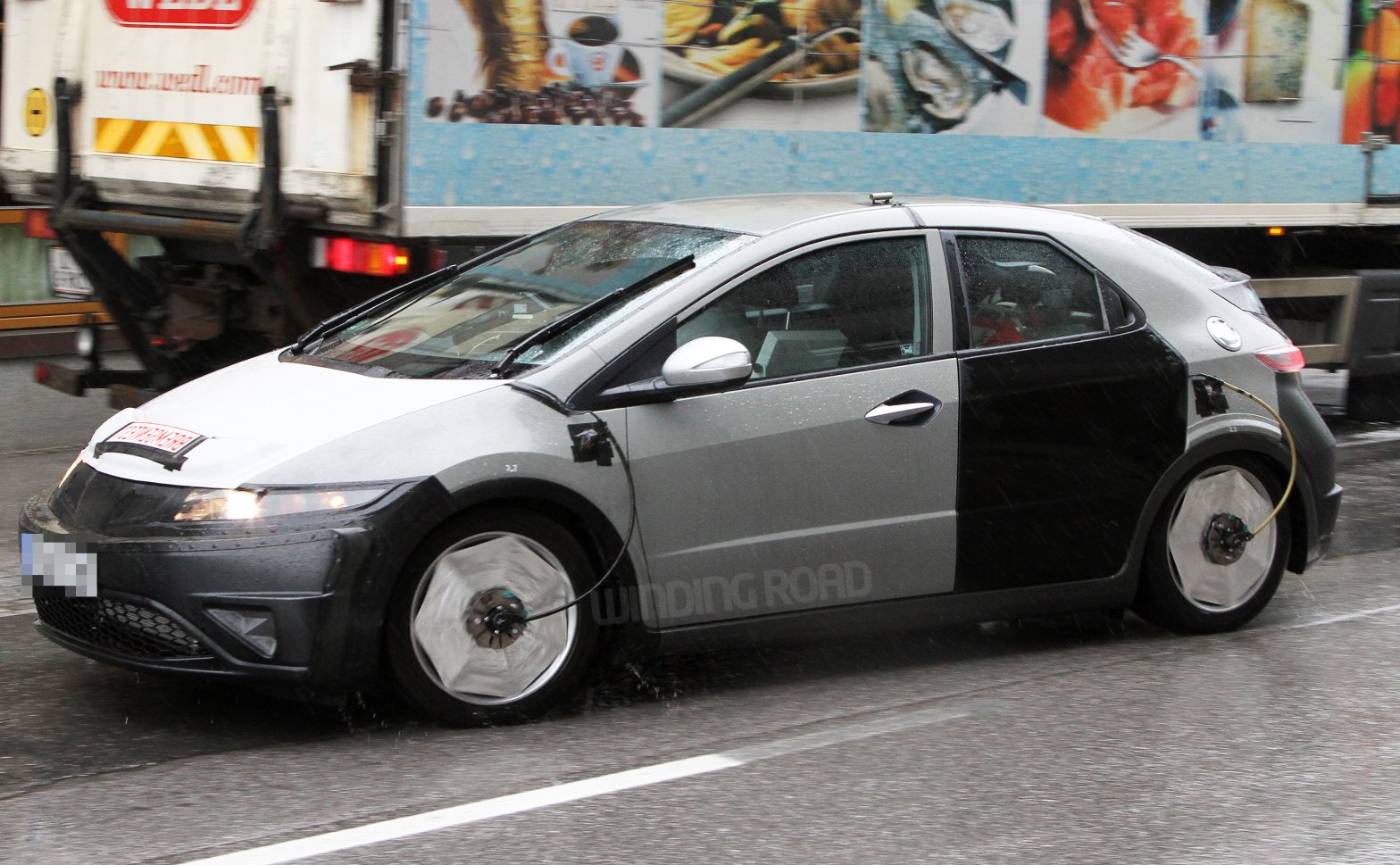 These spy photos of the 2012 Honda Civic just landed on our desk.
The new Civic, seen here testing its brakes in the rain, will get some updates that haven't shown up on this test mule. Some of the features that are there, such as the new bumper, are covered in these photos. The fenders, though, are wider, as the shooter points out.
Also, the photographer brings up the distinct possibility of the new Civic sharing a hybrid powertrain with the CR-Z.
Scroll down for more details in the photographer's comments.
We shot this strange looking Honda Civic today performing brake tests in heavy rain. It looks strange since it's a mule for the new 2012 Civic still dressed under a current Civic body. The front bumper is already the new one, just hidden under the old one. That's why the front looks longer. There is also a bulge on the hood to give enough room for a new engine or test equipment. Wheel base seems to be the same but we notice that the rear fenders are slightly wider. And, we also miss the exhaust pipes that normally come out in the rear bumper. Too bad it was raining so heavily so we couldn't make out any engine sound, but we suspect that the hybrid engine from the CR-Z will also find its place in the new Civic.