Rumors: Industry Report—VW BlueSport Production Rumored Again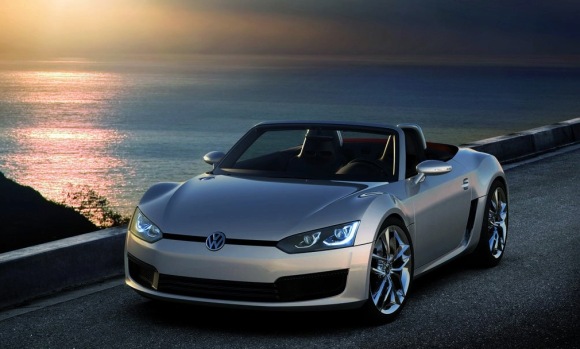 Ever since Volkswagen's launch of its BlueSport roadster concept back in 2009 at the Detroit Motor Show, there have been back and forth rumors of the car getting the go-ahead for production, then word coming down that the car won't actually be made. Now,
GoAuto
is reporting that there is a good possibility VW's competitor to the Mazda MX-5 will be produced after interviewing Ulrich Hackenberg—a senior management member at VW—at this year's Geneva Motor Show.
In the interview, Hackenberg indicated that VW is still mulling over the idea of the building the BlueSport, and that he is hard at work trying to make the car a reality. One of the primary obstacles to bringing the car to market is volume—according to Hackenberg, VW would need to be moving up to 60,000 cars a year to make it a sensible investment. Porsche was to be a partner in creating the BlueSport, but is now rumored to no longer be investing in the project, which has contributed to the car's on again, off again status.
When the car debuted at Detroit, it featured rear-wheel drive and a mid-mounted 2.0-liter four-cylinder turbo-diesel. It also made use of stop-start technology and energy regeneration systems. Designed to be an entry-level sportscar, it would step into the ring and do battle with Mazda's enormously successful MX-5 roadster.
Here's to hoping this newest BlueSport rumor has merit.