Rumor: Jaguar Working on a Track Focused "Club Sport" F-Type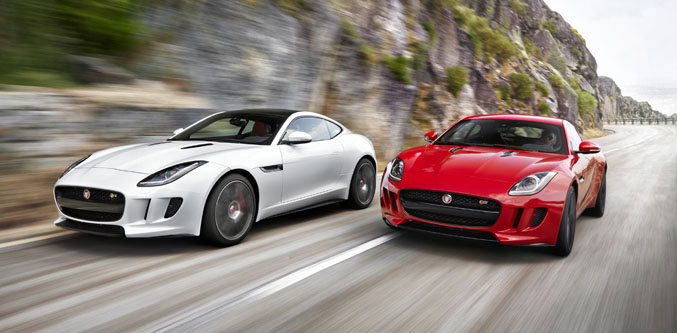 According to a
report
from Motor Trend, senior managers at Jaguar have hinted at a new variant of the F-Type Coupe that's currently under consideration. This new hardcore variant would cut nearly 450 pounds from the F-Type's curb weight, bringing it down to the 3200 pound range.
Estimates say the car would be able to go from 0-62 mph in a scant 3.5 seconds, though it's unclear whether it would be propelled by the 550 horsepower supercharged V8 or a warmed over version of the V6, which some consider to be a better balanced car.
Featuring more aggressive bodywork and aero focused on keeping the car planted in the corners, it's expected that the extensive use of carbon fiber will play a significant role in bringing down the car's weight, though F-Type program director Russ Varney is quick to point out that it won't be as easy as swapping out one material for another:
"If you could get a couple of hundred kilos out of it, that would be a special car. We won't get any weight savings of significance by looking at any one thing, so it has to be holistic across every part, and that's a lot of engineering."
The only thing that's certain right now is that this Club Sport variant is probably still a while off, as Varney added that several other developments for the F-Type are still higher up the list of priorities for the F-Type than a lightweight, hardcore variant. We'll keep you posted as news of the Club Sport develops.