BMW Releases Pricing for M3 and M4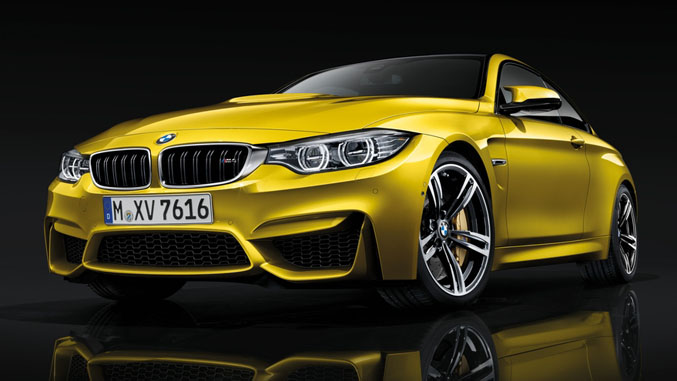 Bavaria's newest M cars now have an official price tag, along with a full rundown of what it will cost to equip the coupe or sedan just how you see fit. Interestingly, the base price of the M cars places it competitively within its segment, but once you start checking boxes on the options list, that landscape changes quite a bit.
Car and Driver
reports
that getting behind the wheel of these turbocharged missiles will set you back $62,000 for the four door M3 and $64,200 for the M4 coupe (excluding a $925 destination charge). The price also doesn't take into account that seven of the available eight colors carry an additional $550 price premium for metallic paint, with Alpine White being the exception to the rule.
In terms of interior appointments, the extended leather package will add $950 to the bottom line, while the full leather treatment will bump the price up by $3500. A cloth and leather combination will come as standard.
Adaptive suspension is a relative bargain for $1000, while the DCT gearbox is priced at $2900 and the carbon ceramic brakes will set you back a hefty $8150. Two optional wheel packages will also be available at $1200 each.
Technology packages include the $1,900 Driver Assistance Package, which adds Active Driving Assistant, a blind-spot monitoring system, and parking assistance cameras. $1,900 will get you the Lighting Package, which adds automatic high beams and adaptive LED lights, while the Executive Package ratchets up the luxury with a heated steering wheel, a head-up display and satellite radio, and additional parking assistance for $4,000 in the M4 and $4,300 equipped in the M3.
With a liberal use of the pen on the order form, it wouldn't take much effort to send the price of a new M4 into near-$100,000 territory, put it up against the likes of Jaguar F-Type R Coupe, the Porsche 911 Carrera S, and even the forthcoming Chevrolet Corvette Z06, which GM promises will come in at under six figures. Do these new M cars have what it takes to go toe to toe with that caliber of company, or will prestige overrule performance here? Have your say in the comments below.