Morgan Super 3 Now Available in America!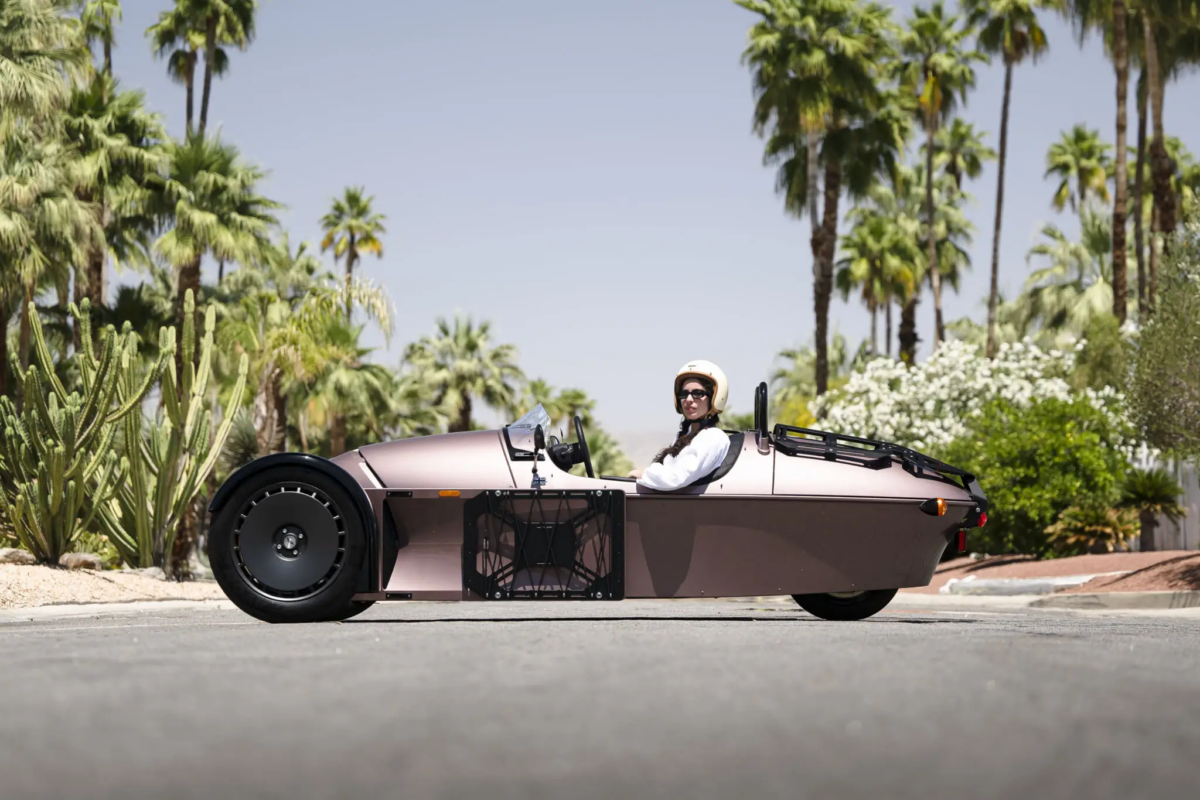 The highly anticipated Morgan Super 3 has finally made its way to the United States. This momentous occasion marks the return of the niche British automaker to the US market, and it's safe to say that enthusiasts across the country are eagerly awaiting their chance to experience this extraordinary vehicle as the first ones are already Stateside.
Morgan's rich history dates back over a century when they first made waves with their three-wheeled vehicles, showcasing the prowess of British engineering in motorsport and time trial events during the early 1900s. While their four-wheeled models, such as the iconic 4-4 and Plus series, gained immense popularity throughout the later 20th century and into the 21st century with the Aero range, there has always been a lingering desire to reintroduce a three-wheeled Morgan to the lineup.
In 2011, Morgan fulfilled that desire with the V Twin 3 Wheeler, which quickly captured the hearts of many American enthusiasts over its decade-long production run. And now, Morgan is once again setting foot on American soil, this time with the all-new Super 3.
What sets the Morgan Super 3 apart from the crowd is its ability to be completely personalized and tailored to one's own preferences. With their online configurator, Morgan has taken customization to new heights, allowing enthusiasts to create a Super 3 that is uniquely their own. From selecting a paint-to-sample exterior that matches your individual style to adding vintage-looking accents that evoke nostalgia, the Morgan Super 3 truly becomes an extension of your personality.
But the personalization doesn't stop there. The interior of the Super 3 is equally customizable, ensuring that every detail meets your exacting standards. From choosing premium materials for the upholstery to selecting bespoke trims and finishes, the cabin of the Super 3 becomes your sanctuary on wheels.
Morgan's commitment to individuality and craftsmanship shines through every aspect of the Super 3. The attention to detail is unparalleled, with every curve and contour meticulously designed to create a harmonious blend of elegance and performance. The Morgan Super 3 embodies the spirit of driving pleasure, capturing the essence of a bygone era while incorporating modern engineering advancements.
The Super 3 is not just a vehicle; it's an expression of who you are. A symbol of individuality in an era of mass production. And as the Super 3 graces the roads of America, it reminds us all that there are still exceptional automobiles that capture the spirit of true craftsmanship and the thrill of driving.
So, let the adventure begin. Let us revel in the excitement of the Morgan Super 3, a vehicle that embodies the art of personalization.