Mercedes-Benz Unveils All-New eSprinter Electric Van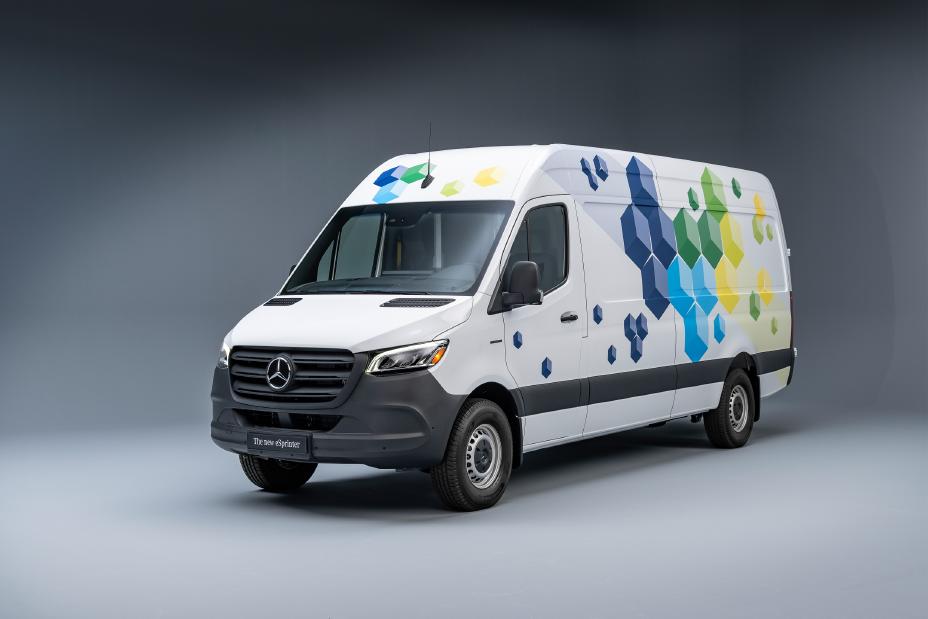 Mercedes-Benz has announced the launch of its all-new eSprinter in North America, which will be the first battery-electric van to be sold in the region by the German automaker. The vehicle will be available in the second half of 2023, with a high range and large load capacity. This will be followed by a market launch in Europe later in the year. The new vehicle will be produced in Charleston, South Carolina and Ludwigsfelde in Germany, as well as the Mercedes-Benz plant in Düsseldorf. The all-new eSprinter is based on a modular concept consisting of three modules, which allow for a wide range of customizations and conversions.
The all-new eSprinter will be equipped with a large battery, a load capacity of 488 cubic feet and a permissible gross vehicle weight of 4.25 tons. The electric van has a range of up to 400 km (250 miles) based on a simulation using the WLTP cycle and up to 500 km based on the WLTP city cycle. The electric powertrain is equipped with a high-efficiency motor and an innovative electric rear axle, which are being used for the first time in a battery-electric van from Mercedes-Benz. The motor is available in two power levels, with a peak output of 100 or 150 kilowatts.
Customers will be offered the largest battery available for the new Mercedes-Benz eSprinter with a usable capacity of 113 kilowatt hours. The battery is free of cobalt and nickel, and active thermal management ensures maximum efficiency. The vehicle is capable of charging with both alternating current (AC) and direct current (DC), with a maximum output of 9.6 kilowatts for AC charging and 1155 kilowatts for fast charging. The new eSprinter is part of Mercedes-Benz's strategy to be a leader in electric mobility and offer customers the most desirable electric vans with profitable growth.