Lamborghini Revuelto: The 1,001HP V12 Hybrid Italian Bull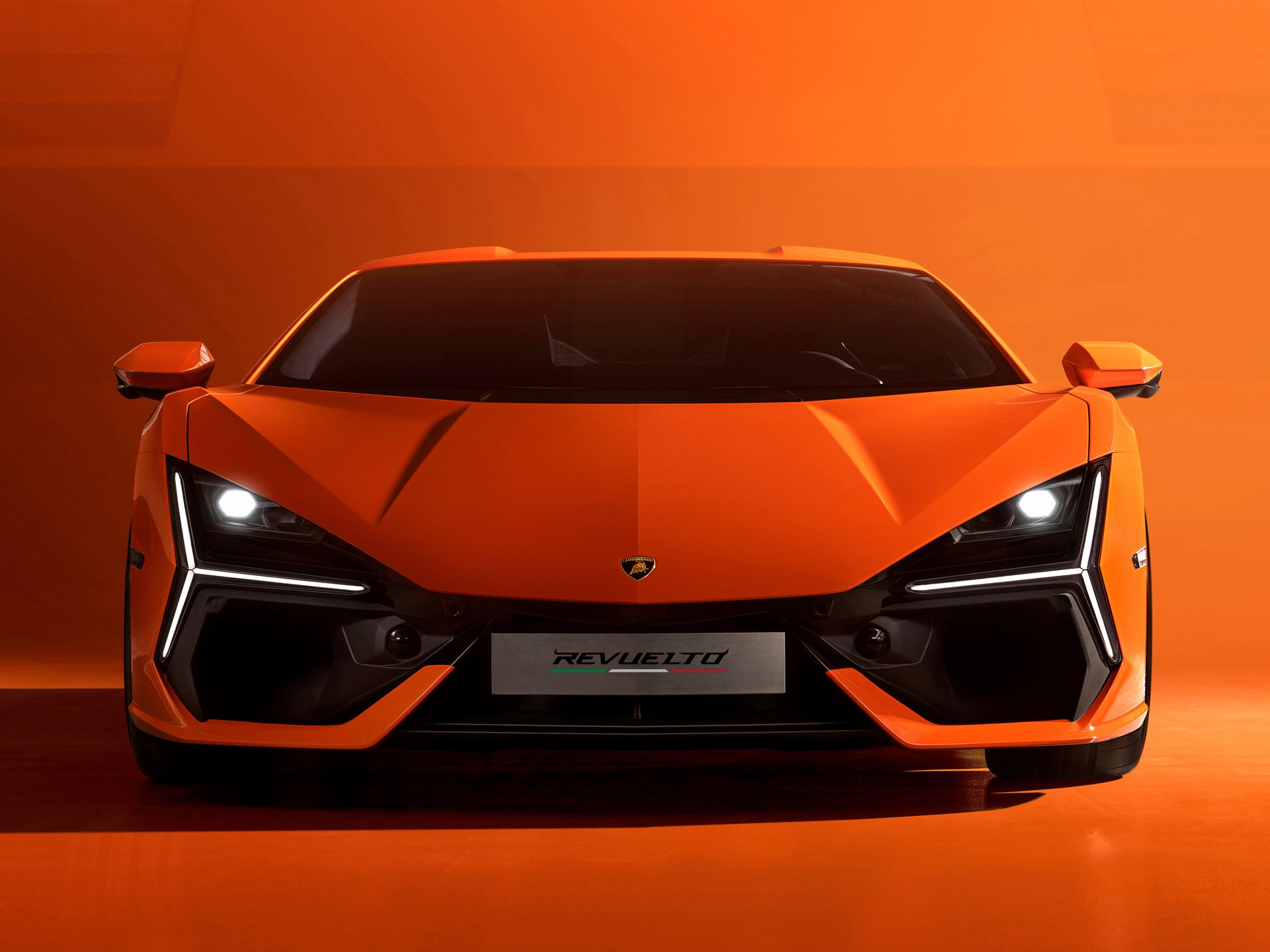 Automobili Lamborghini has announced the launch of its first hybrid hypercar, the Lamborghini Revuelto, marking a new era for the marque. The vehicle is a V12 hybrid plug-in HPEV (High Performance Electrified Vehicle) with a new carbon frame concept, a combustion engine and three electric motors that deliver an output of 1,001hp. The three electric motors are powered by a lithium-ion battery pack and the car has a double-clutch gearbox that makes its debut on a 12-cylinder Lamborghini. The Revuelto delivers a top speed of over 217mph and can accelerate from 0-60mph in just 2.5 seconds. It also boasts 13 drive modes, and all-wheel drive is available in fully-electric mode. The Lamborghini Infotainment System provides a fully immersive experience for driver and passenger. The design of the Lamborghini Revuelto is based on Lamborghini's iconic V12 cars of the past, but with an entirely new stylistic language. The car's carbon fiber monofuselage and frame contribute to a weight-to-power ratio of 1.75 kg/CV, the best in the marque's history.
The Revuelto marks a milestone in the history of Lamborghini and is an important part of the marque's electrification strategy. It combines a new 12-cylinder engine with hybrid technology to achieve the perfect balance between delivering the emotion that clients want and reducing emissions. Carbon fiber is the principal structural element within the new car, used in the monofuselage and frame, as well as many elements of the bodywork. Lightweight materials and the potent engine power contribute to the car's exceptional dynamism, while the electric torque vectoring and all-wheel drive available in fully-electric drive mode ensure that the Revuelto's amplified qualities can be experienced both on the track and in daily driving.
The design of the Lamborghini Revuelto embraces the Italian brand's unique DNA while establishing an entirely new stylistic language. The proportions of the car link with the iconic and legendary Lamborghini V12 cars of the past, while the new shape opens the door to the future. The car's design philosophy of "feel like a pilot" is evident in every detail, with the driver and passenger deeply integrated into the very lightweight Y-shape design of the dashboard and center console.
The Lamborghini Revuelto is a quantum leap in all-new car design, both externally and internally, bringing the future of Lamborghini design to the road today. The new super sports car marks the start of a new Space Race, ushering in a design language that adapts to the unique needs of the modern driver while remaining true to the marque's DNA.
Read more about the Revuelto here!