John Doonan Named New Head Of IMSA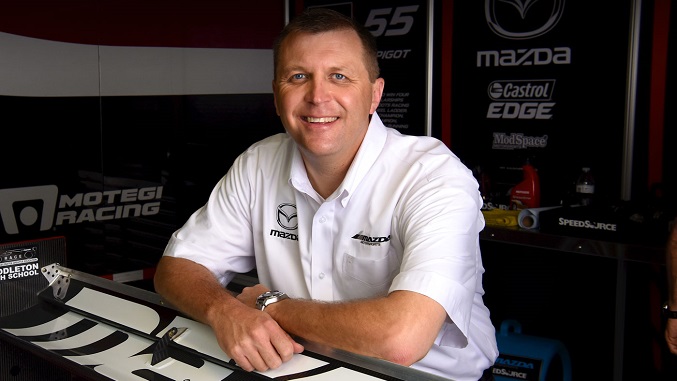 Photo: michelinracingusa.com
The main Mazda Motorsport man moves! It has been announced that John Doonan, former head of Mazda Motorsports, will be the new president of IMSA. We can't think of a better person to fill the role considering his massive enthusiasm for all things motorsports, upbeat/friendly personality, and very substantial background. This article over at Racer.com goes over his CV quite thoroughly, as does this one by Marshall Pruett. From Racer:
After joining Mazda North American Operations in 2003 as its Midwest advertising manager, Doonan was promoted to manage its moribund competition department in 2005, where the Illinois native began crafting plans to restore the brand's standing in motorsports with plans both big and small.
An American Le Mans Series LMP2 effort was developed, along with a customer sales program in Grand-Am's Rolex Series where the Riley-built RX-8 GT became a championship-winning model. Grassroots support was another area where Doonan made significant investments on behalf of Mazda through its Mazdaspeed outfit, as cash prizes, parts, and contingency awards given for those racing Spec Miatas and other production-based Mazdas in the SCCA, NASA, and mid-tier professional series were amplified.
During Doonan's 17-year tenure at Mazda, the brand's commitment to racing prototypes remained as its LMP2 program transitioned from the ALMS to IMSA, and with a change in factory teams, and an increase in technical support from key partners, Mazda Team Joest became a regular winner in 2019, earning three consecutive WeatherTech SportsCar Championship victories while drawing from a comparatively modest budget.
A snippet from Doonan's tenure: between 2007 and 2012, Mazda had a ton of success with the RX-8 in Grand-Am
Between this news and other developments in-store for 2020, its shaping up to be an awesome year for professional racing in North America.