Introducing the Chevrolet Corvette E-Ray – an AWD Hybrid BEAST!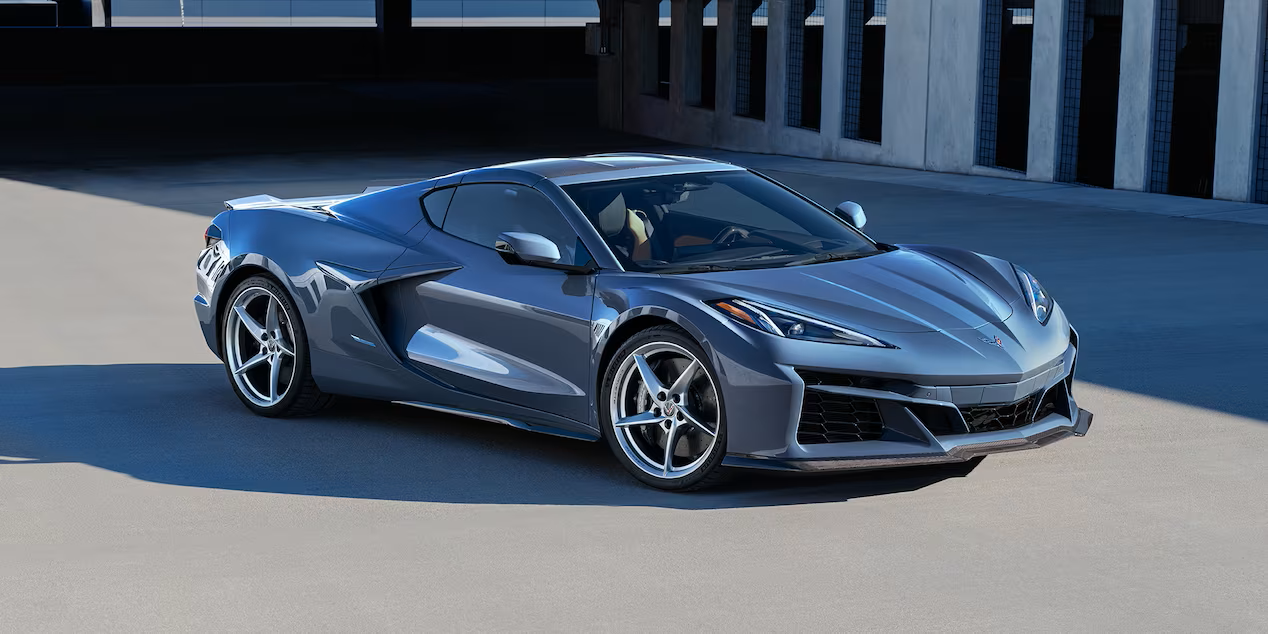 All-wheel-drive, hybrid, electric – words that never come to mind when thinking about the Chevrolet Corvette – until now; introducing the 2024 Chevrolet Corvette E-Ray.  With 655hp, the LT2 V8, hybrid system, and AWD combine to get this beast from 0-60 in a claimed 2.5 seconds – faster than the new Z06, which is impressive as this is the heaviest Corvette ever!  There is also "Stealth Mode", where you're able to drive just on battery power, which power the front wheels only for up to 4 miles at 45mph (yes, that makes this the first FWD Corvette ever, too).
This hybrid is the first step for the Corvette to go full-electric, however faithful 'Vette owners still groan at the inevitable.  Tadge Juechter, Corvette executive chief engineer, explains "This is the first step, and I think people are going to embrace it.  They are going to say, 'Hey, wait a second, that's actually pretty cool. I'm getting some EV benefit, and I'm not losing anything. '"  Juechter goes on to explain the addition of the E-Ray splits the family so the Z06 can be the pure track machine and the E-Ray can be a better all-rounder that improves on what people love about the Stingray.
The Corvette E-Ray hybrid starts at $104,295 for the coupe and a $111,295 convertible.  Does it bridge the gap between gas and full-electric?  Yes.  Will it sell?  Definitely.