Geneva 2012: Bertone Nuccio Concept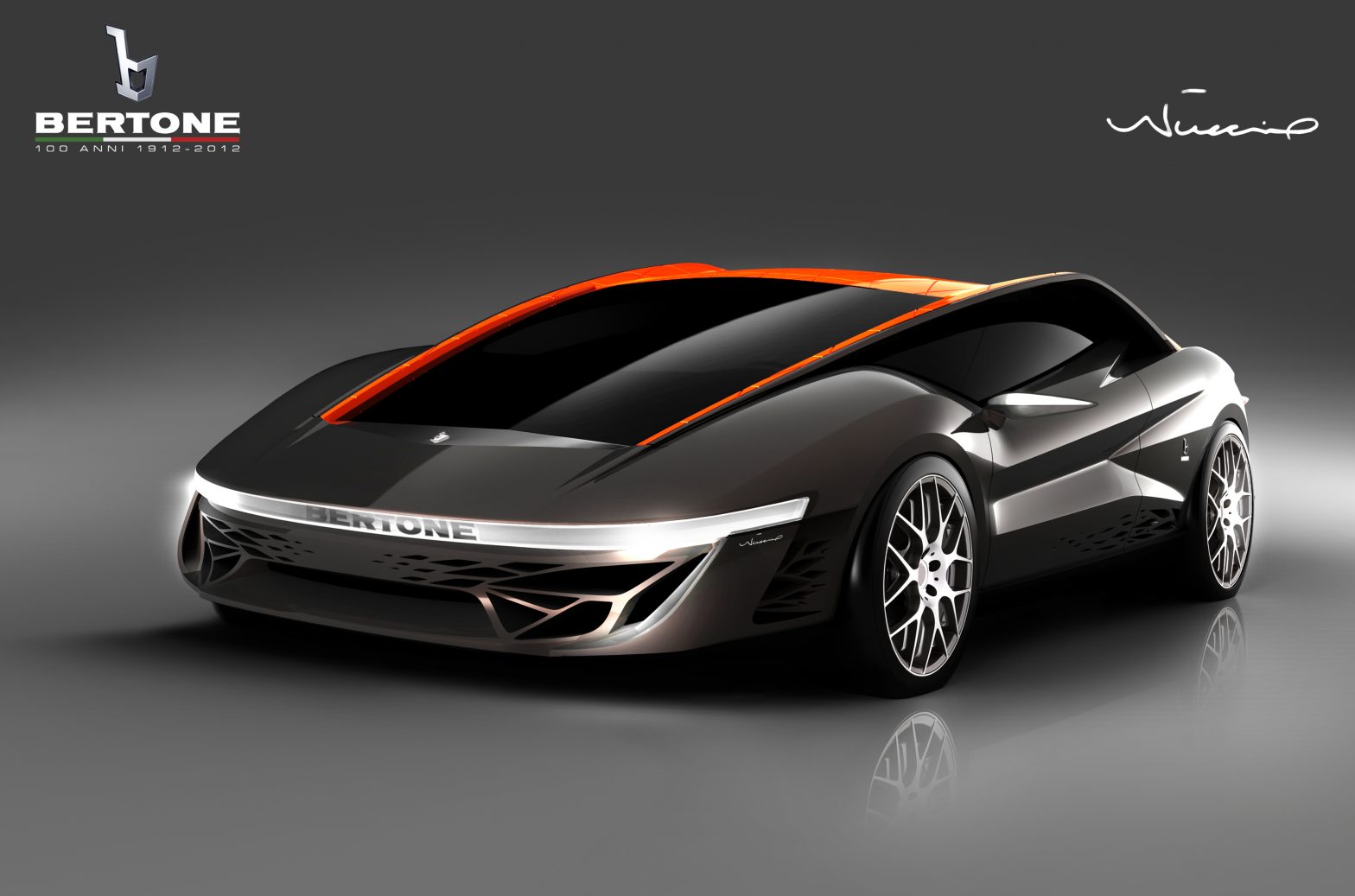 As it just wouldn't do to be left out of the concept car doings at this year's Geneva Motor Show, Bertone is coming to the party with a concept called Nuccio that is intended to be extreme.
This hard-charging version of the timeless "wedge" design celebrates the styling house's 100-year anniversary, with a concept car that is rife with bold angles, dramatic glass, and brilliant swathes of color.
Those of us who couldn't make it to see the daring Nuccio in person at the Geneva debut should take heart—the car will travel this year to be displayed in Beijing, as well as to the Concorso Italiano at Laguna Seca.
Please scroll down to read the brief Bertone press release.
NUCCIO: AN "EXTREME" SPORTS CAR TO CELEBRATE THE CENTENARY
Caprie (TO), 10 February 2012 – The concept car that Bertone will world preview at the Geneva Motor Show (8-18 March) to celebrate its Centenary is called the Nuccio, after the never-to-be-forgotten master of Italian styling in the world.
The Nuccio is an "extreme" sportscar that puts an evolutionary imprint on the concept that is built into Bertone's dna: the mid-rear engined berlinetta. Formally, the Nuccio takes its layout from the low, muscular one-box design that is part of the company's historic tradition. At the same time, it displays a styling language of strong emotional impact that projects the brand's identity into the future.
The Nuccio will be under the spotlight at all the events scheduled for the Bertone Cen-tenary. After the Geneva Show the car will be taken to Beijing (April) and to the Turin Na-tional Car Museum (May) where, at a gala evening, a historic exhibition will be inaugurated that will stay open till the summer. Bertone is also sponsoring the annual congress of Au-tomotive News Europe (June) that will be displaying the Nuccio during its proceedings. Fi-nally, the Concorso Italiano at Laguna Seca, California, USA (August) will be dedicated to Bertone as will a special edition of the Florence Unique Special Ones (September), two events that will be attended by the most important international collectors along with their vehicles.