Ford Gets Real About Electricity In Racing?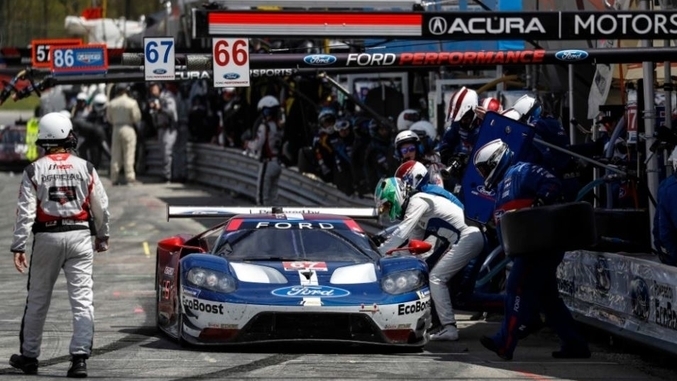 After some nail-biting speculation on what Ford will do with its GT platform for the next couple of years in IMSA, Ford will end its effort in GTLM at the end of the year unless IMSA ups the ante with hybrid powertrains with their DPi 2.0 ruleset, according to this article by Marshall Pruett on Racer.com. No significant expansion of hybrid technology in DPi, no Ford GTs in GTLM. Right now as it stands, the spec hybrid-electric system IMSA has in mind produces a minuscule 53 horsepower; just enough for them to say "Yup, we're racing hybrids now!" But Ford wants more, as it's not enough to warrant real research, development, and marketing for doing a full-on effort in DPi.
They're also positioned as a major player in NASCAR (as they have always been), which is also in talks of introducing hybrid technology on track sooner than later. Imagine a scenario where the almighty NASCAR forces IMSA to make things more interesting.
The increasing of hybrid technology in other areas has been slow to arrive as well, such as in WEC which is looking paltry after Le Mans next month.
What are your thoughts on hybrid systems arriving in professional motorsports? Should IMSA, IndyCar, NASCAR, etc. utilize it as minor power and range boosting, or take the time to develop something more extensive that re-defines race car engineering and development?