First Look: Limited Edition 2011 Jaguar XKR175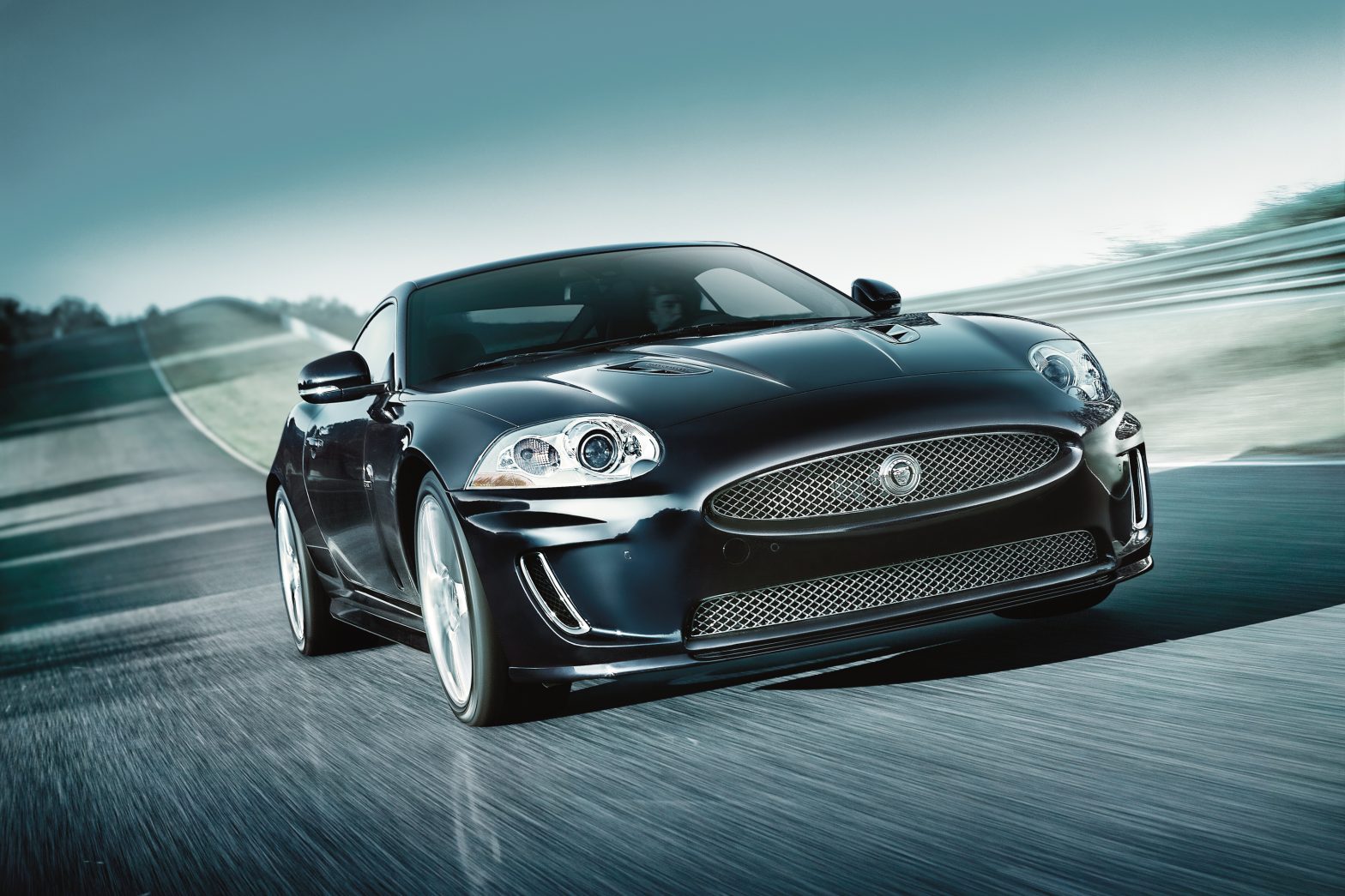 In celebration of the brand's 75th birthday, Jaguar has announced two special editions of the XKR. The US will get 175 examples of the XKR175, while Europe will see 75 units of the XKR 75.
The XKR175 we'll see in the U.S. is powered by Jaguar's supercharged V-8, making 510 horsepower and 461 pound-feet of torque, while Europe's XKR 75 gets output boosted to 530 horsepower and 461 pound-feet. Both models will get top speed raised to en electronically limited 174 miles per hour.
The Jaguar XKR175 will also get some aerodynamic touches, such as a larger rear spoiler, a new rear diffuser, a new air intake, and side skirts. The car will ride on twenty-inch alloys. Price for the XKR175 will be $104,500.
Scroll down for more information in the press release.

24 June 2010
2011 JAGUAR XKR175 DEBUTS IN U.S.; JAGUAR XKR 75 MAKES DEBUT AT GOODWOOD FESTIVAL OF SPEED
• XKR175 and XKR 75 celebrate Jaguar's 75th anniversary
• Only 175 units of the XKR175 will be built for the U.S. (with 15 units built for Canada)
• Only 75 units of the XKR 75 will be produced for Europe
• Higher performance than standard XKR – a top speed of 174mph
MAHWAH, N.J., June 24, 2010 – Two new exclusive Jaguar XKR sports cars – the XKR175 and the XKR 75 – will make their debuts this summer. The XKR 75 will first be shown at the Goodwood Festival of Speed on July 2 while the North American market will first see its XKR175 at this year's Pebble Beach Concours d'Elegance in August.
Jaguar Land Rover's new CEO, Dr Ralf Speth, initiated the challenge to the Jaguar engineering team to construct an XKR to celebrate Jaguar's 75th anniversary, which would deliver a combination of enhanced performance, superb chassis and steering control and grip levels to inspire the driving enthusiast to explore the true potential of the XKR's capabilities, yet retain the calm cruising demeanor customers love about their Jaguars.
Mike O'Driscoll, managing director, Jaguar Cars, said "These limited-edition XKRs will provide owners with exclusivity, excitement and a hint of Jaguar's great heritage. This is a fitting way to celebrate the sporting credentials of the XK marque in the 75th year of the Jaguar name," he continued.
For the XKR175, the supercharged V8 issues a stout 510hp and 461 lb-ft of torque, while the XKR 75 engine's output is raised to 530hp and 483 lb-ft while both models' top speeds are raised to an electronically-limited 174mph.
To ensure that the XKR175 remains stable at high speeds, a revised aerodynamic package incorporates a new front air dam, new side sills, a new rear diffuser and a larger rear spoiler providing increased balance and a reduction in lift. New 20-inch Kasuga 10-spoke alloy wheels, red brake calipers and Ultimate Black exterior paint adorn the car's exterior.
Inside, door sill tread plates reading "XKR175 – 1 of 175" greet the driver and passenger while the leather is finished in Warm Charcoal with Cranberry stitching, all accompanied by Piano Black wood veneer.
Production of the XKR175 is limited to 175 vehicles at an MSRP of $104,500 (including destination charge), while the XKR 75 will be limited to just 75 vehicles, available to order from July 2010 in the UK and priced from £85,500 OTR.