Spy Shots: Facelifted Nissan GT-R At The Nürburgring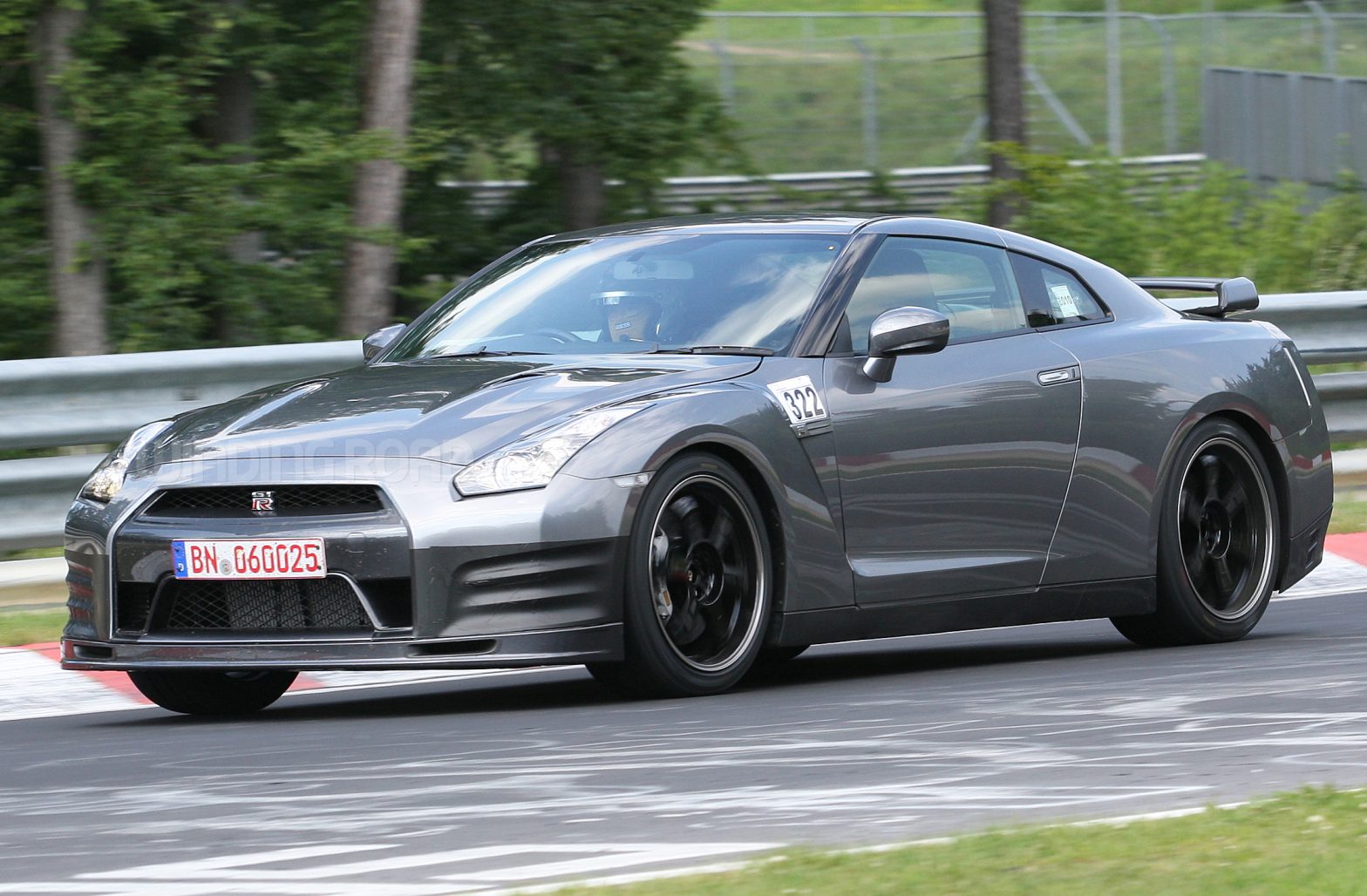 Our spy photographer caught this facelifted Nissan GT-R testing in Germany. With only a little camouflage, we get a good look at the updated fascia.
The grille has been reshaped, and it looks like some front air intakes are still hiding behind some masking.
In the rear, we find a new diffuser, as well as some venting behind the fenders. It looks like the exhaust tips have been touched up a bit, too.
Scroll down for the shooter's comments.

The Nissan GT-R that were running around here at the Ring have lost some of the cammo now. Still covered in thin tape is what appears to be air intakes in the front bumper. Also easy to see now the air outlets in the rear bumper as well as the new diffuser. Is this a facelift of yet another Spec-? version. Well, time will tell.