Beijing 2012: Nissan Teases 2013 Sentra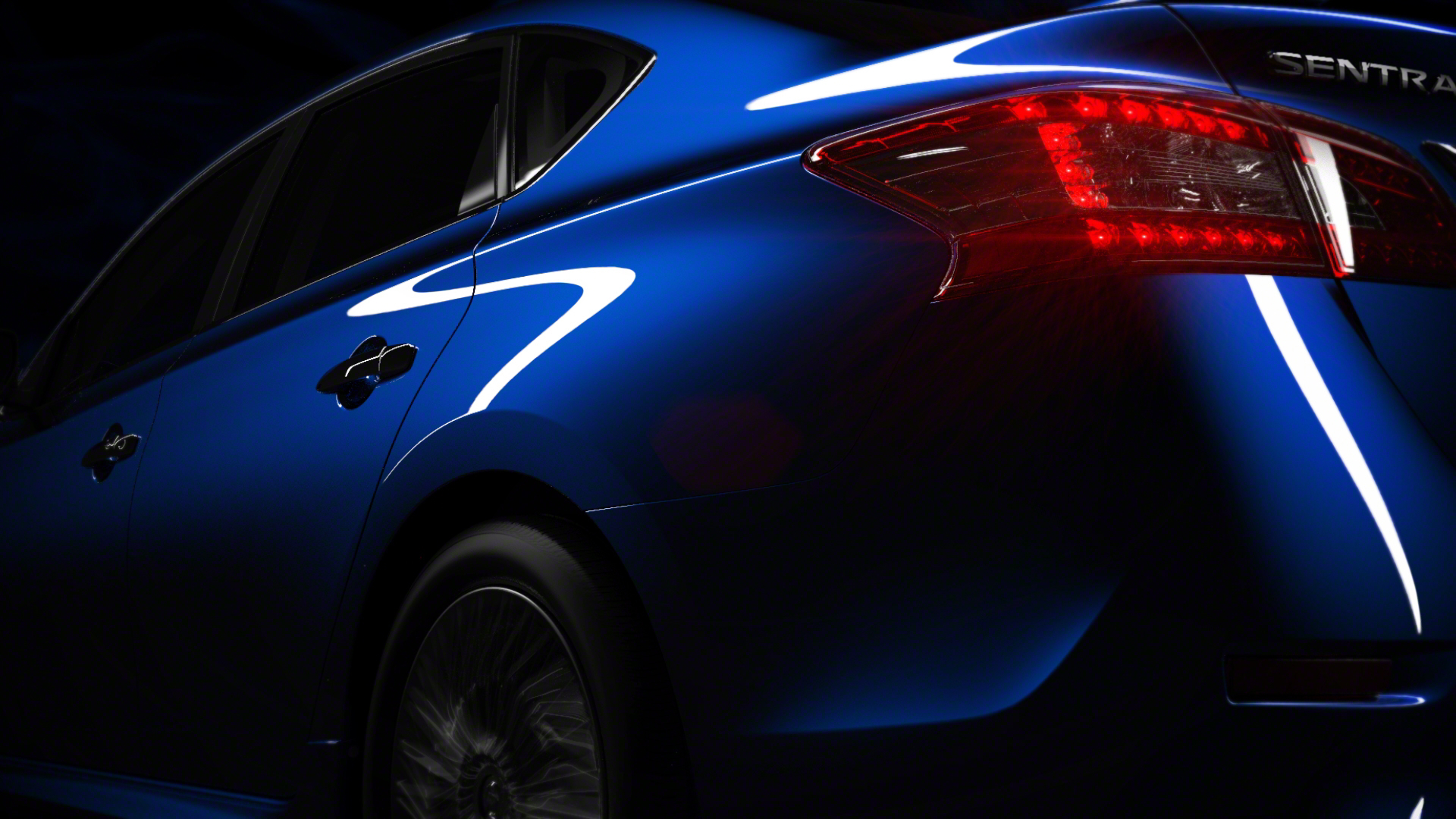 In Beijing, Nissan previewed the 2013 Sentra when it showed its new global sedan, which it later announced would be the basis for the North American version.
For now, Nissan isn't saying much about the American Sentra, but it did release a video teaser. The car will be officially unveiled this summer, with the 2013 Sentra showing up in dealership this fall.
Scroll down for the video, and for more information in the press release, below.
Nissan North America Product Blitz Continues With All-New Sentra Sedan Coming Later This Year
On the heels of the Beijing Motor Show, at which Nissan Motor Company unveiled an all-new global sedan, Nissan North America (NNA) announced that this new model will be the basis for an all-new 2013 Nissan Sentra. In conjunction with the announcement, Nissan released teaser video clips and images of the North American market's uniquely styled 2013 Sentra SR. The all-new Sentra will be unveiled in the United States later this summer and go on sale in the fall.
"Sentra is the third of five all-new core models we'll be introducing in a 15-month product onslaught," said Brian Carolin, senior vice president, Sales and Marketing, NNA. "The all-new Altima goes on sale this summer and will be followed closely by the all-new Pathfinder and Sentra. And when the next two new models launch in 2013, we will have refreshed 75 percent of our volume, rewarding our loyal owners and attracting new customers into Nissan showrooms."
The all-new 2013 Sentra will be launched as the nameplate celebrates its 30th anniversary in the U.S., promising to bring a new level of refinement and innovation to the segment. Nissan will unveil the Sentra and release more details about it this summer
About Nissan North America

In North America, Nissan's operations include automotive styling, engineering, consumer and corporate financing, sales and marketing, distribution and manufacturing. Nissan is dedicated to improving the environment under the Nissan Green Program and has been recognized as an ENERGY STAR® Partner of the Year in 2010, 2011, and 2012 by the U.S Environmental Protection Agency. More information on Nissan in North America and the complete line of Nissan and Infiniti vehicles can be found online at www.NissanUSA.com and www.InfinitiUSA.com.
About Nissan
Nissan Motor Co., Ltd., Japan's second largest Japanese automotive company by volume, is headquartered in Yokohama, Japan and is an integral pillar of the Renault-Nissan Alliance. Operating with more than 150,000 employees globally, Nissan provided customers with more than 4 million vehicles in 2010. With a strong commitment to developing exciting and innovative products for all, Nissan delivers a comprehensive range of fuel-efficient and low-emissions vehicles under the Nissan and Infiniti brands.
A pioneer in zero emission mobility, Nissan made history with the introduction of the Nissan LEAF, the first affordable, mass-market, pure-electric vehicle and winner of numerous international accolades including the prestigious 2011 European Car of the Year award. For more information on our products, services and commitment to Sustainable Mobility, visit our website at http://www.nissan-global.com/EN/.
# # #