2024 Mercedes-AMG GT to be Unveiled at Pebble Beach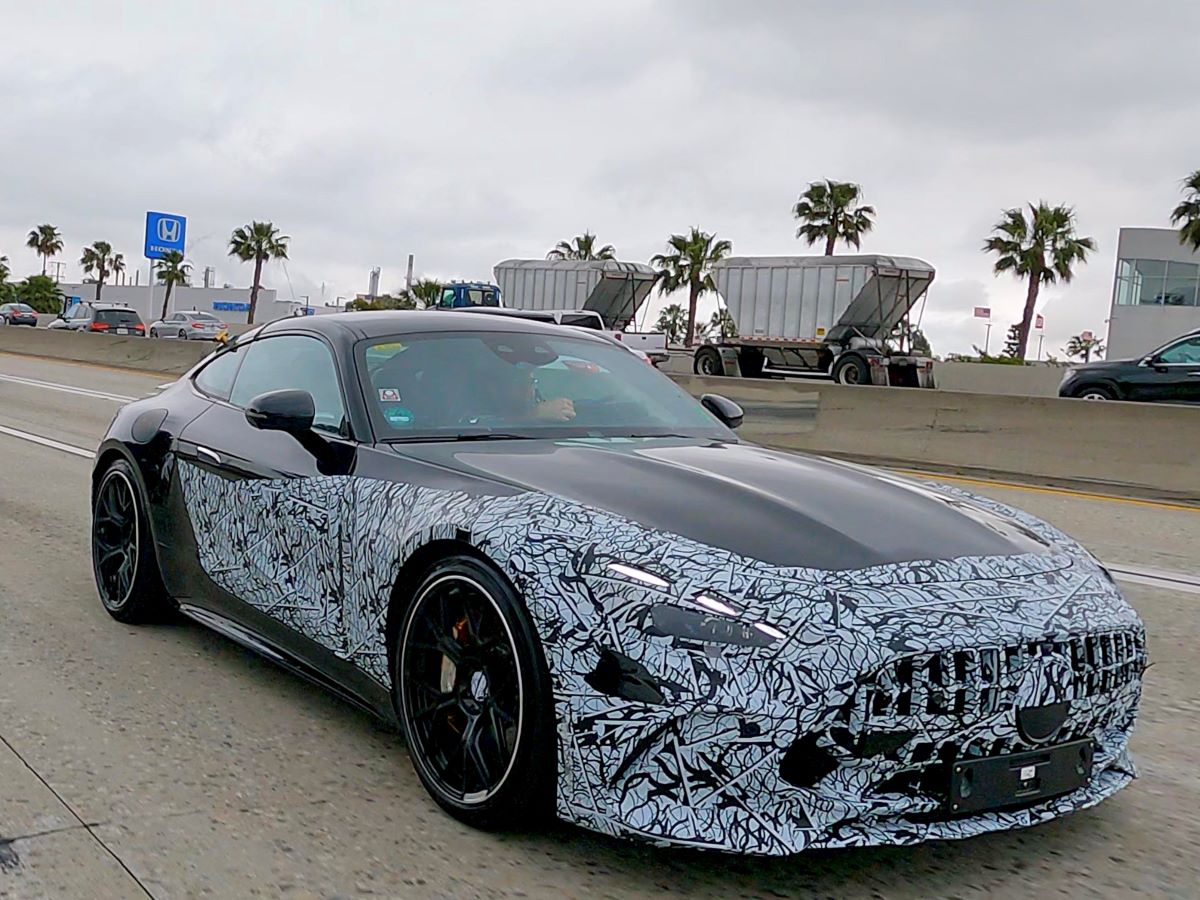 The upcoming Pebble Beach Automotive Week will be marked by a series of debuts and exclusive showcases from Mercedes-Benz. At the forefront of this grand occasion is the world premiere of the highly anticipated, all-new 2024 Mercedes-AMG GT.
This premiere marks a significant milestone for Mercedes-AMG, a brand renowned for its commitment to pushing the boundaries of automotive performance. With a legacy that traces back to iconic predecessors like the SLS and the first-generation AMG GT, the new 2024 Mercedes-AMG GT promises to continue this tradition of uncompromising performance and exhilarating dynamics.
Built entirely in-house by the engineers at Mercedes-AMG, the new 2024 Mercedes-AMG GT should boast an evolved dimensional concept that stays true to its sporty and dynamic character. While the AMG GT lineup has expanded to include variants like the GT 4-Door Coupe and the SL, this latest addition demonstrates the brand's dedication to crafting vehicles that epitomize performance driving.
Moreover, Mercedes-Maybach, the epitome of opulence and exclusivity, will grace the event with highlights from its latest model range. From the timeless allure of the DS 7 Cabriolet from 1932 to the cutting-edge elegance of the all-electric EQS SUV, Mercedes-Maybach's presence promises to captivate the discerning connoisseurs in attendance. The juxtaposition of historic and contemporary masterpieces underscores the brand's ability to seamlessly blend tradition and modernity.
Bettina Fetzer, Head of Communications and Marketing at Mercedes-Benz AG, expressed the significance of the event: "At Pebble Beach Automotive Week, we would like to invite you on an amazing journey back through time with a display of selected brand icons that show why Mercedes-Benz has continued to fascinate people for 137 years. This event is of unparalleled importance to us among the international automobile platforms, and not only because of the Californian lifestyle. The event is a magnet for car enthusiasts and opens up new opportunities for us to facilitate a personal encounter with our brands in a first-class setting."
As Michael Schiebe, CEO of Mercedes-AMG GmbH and head of the business units Mercedes-Benz G-Class & Mercedes-Maybach, aptly puts it, "There is no more suitable setting to show our exclusive brands and models to the public while combining tradition with modernity. In the case of Mercedes-Maybach, the DS 7 Cabriolet from 1932 meets the all-electric EQS SUV, among others. Our iconic G-Class off-roaders are also represented. I'm also particularly looking forward to celebrating the exclusive world premiere of our new 2024 Mercedes-AMG GT with Mercedes-AMG at Pebble Beach."