We Rank The 2023 Formula 1 Grid!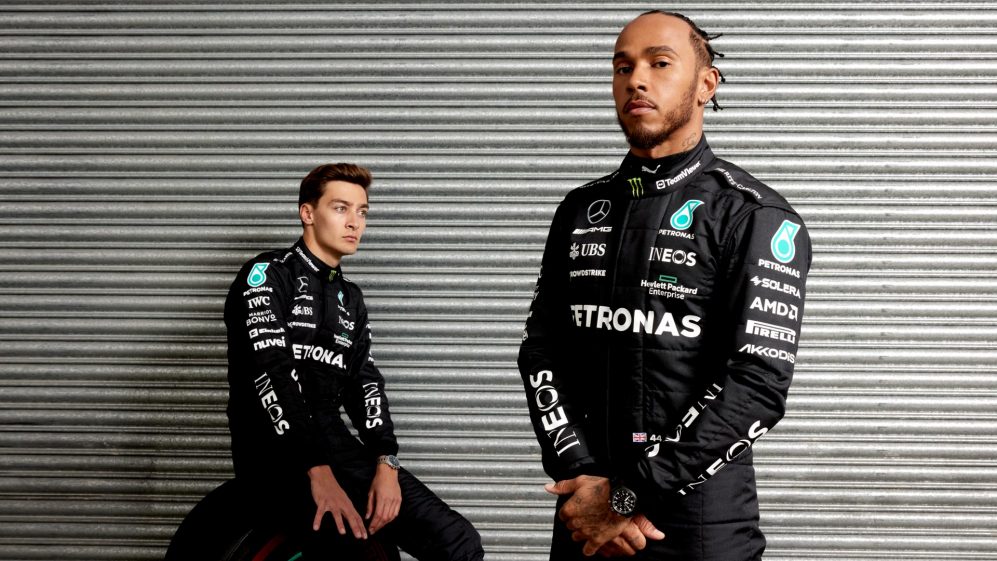 The 2023 Formula 1 launch season is over, with Alpine having just revealed their 2023 A523!  Although some teams have yet to showcase their actual challengers for this season (mostly renderings without upgrades), we have compiled all ten teams' liveries for you in one place.  Where most cars seem to have slightly-tweaked paint jobs, some have significant changes, and one seems to NOT have a paint job!  What better way to do that than a ranking from best (1) to worst (10)?

#1 Mercedes-AMG W14
Bare carbon & a return to the menacing black from their last Constructors Championship win – what's not to love?  Mercedes leaving parts of the car unpainted to save weight follows a modern trend, but it's also a story that goes back a long way (read about the original Silver Arrows here).
#2 Aston Martin AMR23
Returning in the gorgeous Aston Martin Racing Green, only slight tweaks were made.  You'll notice a few teams who didn't make many changes ranked much lower on our list, however we are just so in love with the Aston!
#3 Haas VF-23
Haas kicked off the F1 launch season by revealing the livery for their VF-23 in late-January, featuring a revised, predominantly black scheme with white features and red highlights.  It looks great from every angle, and is one of the few teams to have a completely new livery.
#4 Williams FW45
Another slightly tweaked livery for 2023.  The only reason why it ranked higher than others is the fact it has a more prominent Duracell Battery as the engine inlet – possibly the most unique way a sponsorship logo has been used in F1.
#5 Alpine A523
Yet another car with big chunks of their painted livery being replaced with bare carbon to save weight.  We love the mix of Alpine Blue and BWT Pink.
#6 Alfa Romeo C43
Another team to go sans-paint to help save weight, Alfa replaced the white paint in their livery from last year with bare carbon, and we think it looks fantastic.
#7 Alpha Tauri AT04
We really liked the Alpha Tauri livery last year, and think the red additions for new sponsor Orlen suit the car very well.
#8 McLaren MCL60
McLaren also dropped paint to save weight, but the bare carbon just doesn't flow well with the Papaya Orange, although it definitely looks better than last year's design.
#9 Ferrari SF-23
The traditional Ferrari Red adorns the SF-23, but we aren't digging the incorporation of the bare-carbon accents.  Extra points for the enlarged Shell logo, though.
#10 Red Bull RB19
Almost identical to last years car, the RB19 received the lowest grade on our scale.  Red Bull also lost points for their horrendous launch event which took forever to showcase their "new" car, then didn't really talk about it.  Perhaps they should have shared their future partnership with Ford at a different time?