Video: Spec Corvette Lap Record Broken At Willow Springs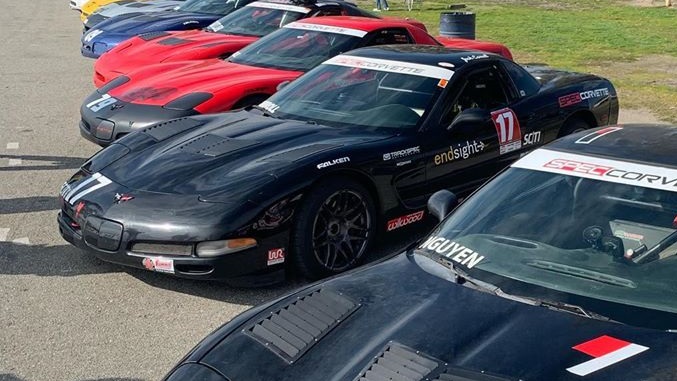 This past weekend, with fears of rain and potential snow up in the high desert at Willow Springs International Raceway, Spec Corvette Presented by Nankang Motorsport ran their second round of the year in conjunction with Speed Ventures. The rain held off for the most part, and racers were able to take advantage of the cool ambient temperatures; to the point of a new Big Willow lap record being set!
Spec Corvette Presented by Nankang Motorsport is a fascinating series. It's based on the ever-popular and sturdy C5 platform, has the goal of being a sub-$20K (including car) build, the cars can race in SCCA T2 and NASA ST with little issue, and are easier on wallet as they use Nankang NS2R 200TW tires instead of conventional slicks. It's also steadily growing in popularity, and camaraderie is quite high in the grid! Their website goes over all the details if one might be interested in learning more, plus, Winding Road Racing proudly supports SV racers. By the way, word on the street is they might be at COTA later this year.
Check out the record lap below! 1:30.83 is a heck of a time, especially in a car that cost less than $20,000 to put together.
Here's a clip of some great action on track!