Video: 900hp Twin Turbo Porsche 911 Conquers the 2019 Pikes Peak International Hillclimb!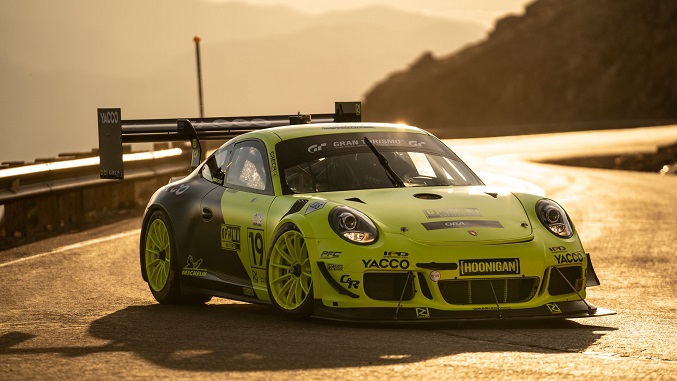 This week in really cool motorsports content on YouTube: Hoonigan recently produced an entertaining, detailed video about collaborating with SoCal Porsche (and other fast car) tuner BBI Autosport and documenting their Time Attack 2 Class record attempt at Pikes Peak in June. BBI's car of choice? A 991.2-gen Porsche 911 GT3 Cup Car that they turned into an E85-guzzling, twin-turbo beast in less than 30 days. More footage of prepping the car can be seen here.
Sure enough: victory was earned, and the story behind it all coming together is quite fascinating. We're all familiar with tales of massive success after dozens of late nights and too many hours of sleep lost; this is definitely one of the most impressive. Check out the run here!
Check out the video below. We really dig the synthy/throwback-VHS style, too: