New Series Announcement: Rush Auto Works' RAW Racing Series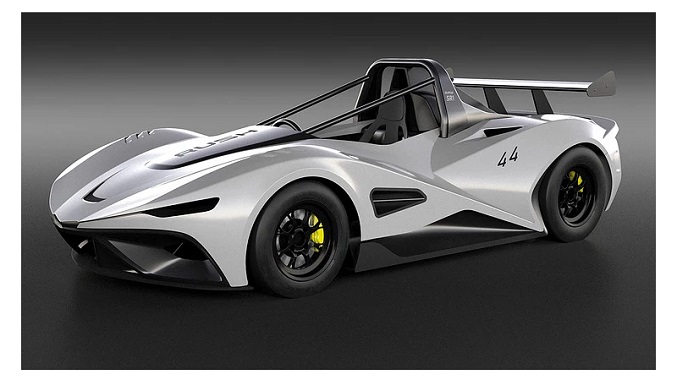 This looks like a great, budget-friendly spec series is in the mix, with cars that seem like they'll be easier on consumables. Plus, they look like a ton of fun to drive! We look forward to seeing how this progresses. -Editor
From Rush Auto Works: The RAW Racing Series will be launched at the start of 2020 and shall host a minimum of 5 double header events for its inaugural championship, providing teams and drivers with a 10 race series championship. The RAW Championship will be open to both individual driver entries and 2 driver Team entries allowing 2 drivers to share the costs.
We have selected The National Auto Sport Association, NASA Texas Region to host the inaugural 2020 RAW Racing Series in the Texas, Oklahoma and Louisiana regions. NASA currently has over 14,000 members and is one of the largest Motorsport organizations worldwide. We will launch with a strong series for 2020, that is centrally located and plan to expand to the East and West Coast regions for 2021.
NASA shall be our sanctioning body! We will race under NASA competition rules ( CCR's) but within our own run group and class technical structure. We are excited to be racing with NASA, they provide a friendly yet professional environment for the Club Racer!
Drivers / Entrants will be required to be NASA members and have a NASA license. For new drivers, licensing can be attained by graduating through the NASA HPDE program. The RUSH SR-1 will also be able to participate in NASA Time trial, HPDE events and also within the NASA ST class, enabling owners to race at over 150 races per year across the USA.
In addition to providing series event trophies and rewards, RUSH Auto Works Inc shall also be providing a significant championship purse for the inaugural RAW Series Championship. It is important to us to maintain good numbers all the way through the championship so we will also be providing any car owner that attends all 10 races with a $ 3,000 rebate.
The inaugural 2020 RAW Racing Series will be structured as bellow, The NASA CCR's will be used to administer the series and we are preparing a spec series supplemental rule book.
The series will host two, 2 day series test prior to the start of the season
The RAW championship shall include 10 races over Five, 2 day events
A 1 day optional practice shall precede each event
Championship will be open to both single driver and 2 driver team entries
A rebate of $ 3,000 will be payed to any owners entering all events
There will be a limit of 1 set of New tires per 2 day event weekend ( 5 sets for the championship )
We will have our own run group within the NASA run events
RAW shall have a limited number of arrive and drive cars available
As more details become available, we will update this page and also keep current customers updated directly on the progress of our series.
For more information on NASA please visit https://www.nasaproracing.com/