NC Miata At Buttonwillow: Proven Time Attack Potential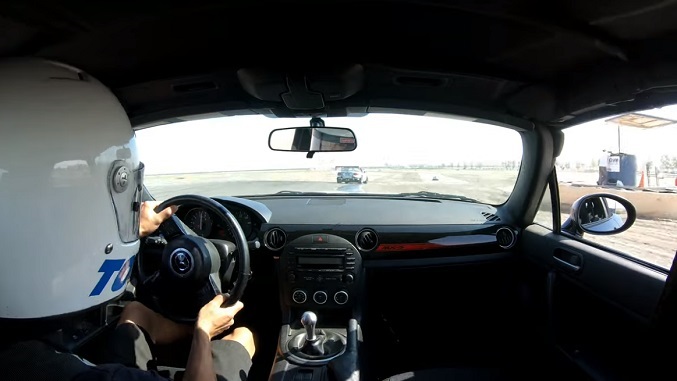 This past Sunday, Southern California's Roadster Cup time attack challenge series had their 5th event of the year at Buttonwillow Raceway Park. Despite the brutal heat in California's Central Valley where Buttonwillow is located, competition was quite tough with participants setting some truly excellent lap times. One of these participants was Frankie Ho, who took first place in the Modified class with a 2:01.5 in the CW13 configuration (Buttonwillow's well-known and most-fought-on configuration) in his NC Mazda Miata Club. Sean Hopkins of Tri-Point Engineering came in a very close 2nd in his NB Miata putting down a 2:02.10.
We're big fans of the NC Miata, heck we've got a whole series based on it. The 3rd gen is truly a potent chassis; throw a good driver in a car with moderate tire, engine, suspension, and aero upgrades, and it can come quite close to breaking the sub-2 minute mark at Buttonwillow in brutal Summer heat, which is widely-regarded as no easy task. This definitely would've been sub-2 minutes at a January or February event.
Check out Ho's lap with ambient temps hovering around 90 degrees Fahrenheit: