Three Epic, Cool Cars To Get Excited About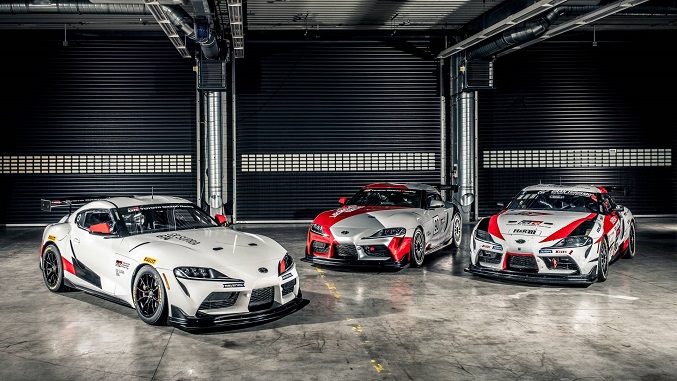 This past week has seen a lot of action in motorsports, with a lot of manufacturers utilizing the Goodwood Festival of Speed as a means to get the word out about their upcoming racing plans. Here are three cars that have been announced, one of which has begun getting bolted together down under.
Toyota Supra GT4
The new Supra debuted a couple months ago with tons of hype, and it just keeps coming: Toyota revealed last week that they will have a GT4 version ready for customers in 2020. At the helm of production is Toyota Racing GmbH (Toyota Racing in Germany), as well as three partners: Ravenol, Pirelli, and Akrapovič, Carscoops reports that the GT4 will be rear-wheel drive, come with an automatic transmissions, and maintain the BMW-supplied 3.0-liter turbo Inline-6 engine. Some folks have balked at the production Supra's styling, this ought to change a few minds.
Audi R8 LMS GT2
The Audi R8 LMS GT2 debuted this year at Goodwood Festival of Speed, further proving the flexibility of this chassis in racing. Audi Club of North America gave us the skinny that it will make 640 horsepower from its V-10 engine, have some strikingly-beautiful aero attached to it, and be an ideal candidate for the future of GT2 racing, particularly amongst gentleman drivers. Besides looking like a highlighter exploded in it's mouth, we think it looks quite beautiful.
The Brabham BT62 Begins Production
The $1.2 million track monster began production last week, with just 70 cars planned to enter the world market. With 700 horsepower and 492 lb. feet on tap, a dry weight of 2,142 lbs. (less than a new Miata!), some of the most aggressive aero ever slapped onto a factory-made car, and a legendary name behind it, this is sure to be a truly euphoric driving experience for anyone lucky enough to get behind the wheel. Carscoops reports that while it is a track-only car, Brabham did announce a kit to make it road legal earlier this year. It still probably wouldn't be legal here in the US, but one can certainly dream of cars-and-coffee-meet glory.