Keepers: Audi S4 B5-Series—Shopping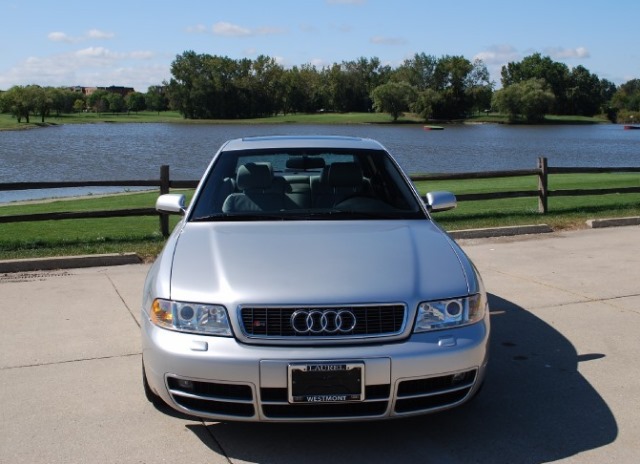 Most performance enthusiasts—and especially the fans of Q-ship performance—are well aware that the much-loved Biturbo S4 does have a dark side. Yes, Audi was pumping out some cool cars back in the day, but questionable quality, poor reliability, and astronomical repair costs have become a trademark characteristic for Audis of this era. Talk to just about any S4 driver and you'll get a similar story of mechanical maladies that either total thousands of dollars, or take the car off the road for weeks or months at a time while the owner gathers parts for the repair. As such, the best S4 purchasing advice is to have extra money set aside for repair work. You'll need it.
The biggest concern—or rather concerns—with the twin-turbo S4 are in fact the twin turbos, which are prone to early failure for a number of reasons. A proper repair will kick you in the groin to the tune of $6000, but that includes upgraded turbos and all the necessary hardware to handle the higher horsepower of the improved setup. Yes, money can be saved by sticking with factory stock turbos, but either way, the engine must be yanked to handle the repair. Most Audi experts agree that, if such an effort is taking place, it's best to replace all the so-so parts with goods that will actually last. S4 drivers can then focus on flimsy half-shafts, loose seats, and notchy six-speed manual gearboxes, especially in the first two cogs.
Those are just some of the S4-specific concerns. Other issues such as sensor failures, noisy wheel bearings, and occasional electrical gremlins are common pitfalls among many Audis from this generation—including the S4. At least parts are still relatively easy to come across, but like the turbos, be prepared to shell out big bucks for most items, and even bigger bucks for labor.
This maintenance-heavy regimen is certainly one of the reasons why the Biturbo S4s are a relatively affordable purchase, despite their rarity. Even seldom-seen S4 Avant station wagons like this eBay find are available without breaking the bank. Okay, so that Avant has a salvage title, but this non-salvage eBay S4 sedan with 71,000 miles (pictured above, along with the Avant) is quite a bargain as well. Quality B5 S4s should fall in the $10,000 to $15,000 price bracket, with project cars coming in well south of that. Of course, even the good cars could require a major maintenance investment, so once again, the word on S4 shopping is to have spare cash on standby when the repair fairy visits your garage.
Despite the finicky nature of these cars, S4 enthusiasts continue to invest hours of time and vaults of greenbacks to keep these super sedans on the road. They also pitch in to help form a dedicated enthusiast community ready to not just talk the talk, but to help other S4 owners keep their rides near the top of the sport sedan food chain. We examine that community in our final Keepers segment on the S4, coming very soon