Five of Europe's Most Epic Road Trips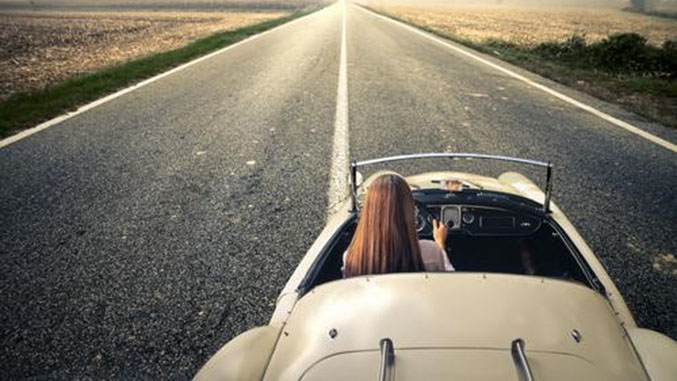 Although Europe is the second-smallest continent, it's one of the best places to visit if you're planning a continental road trip anytime soon. Road trips in Europe are always packed with amazing sights, sounds and excursions, and you're likely to experience some wonderful memories that will keep the trip alive in your mind. If you adore driving as well, a European road trip will be just the ticket, as it'll give you a chance to drive your way across the continent.
However, before you set your heart on a specific route, you should find out more about which are the greatest options for road trips in Europe.
Here's a selection of five that will certainly make you want to get out on the open road as soon as possible!
The Grand Tour
Travels through: Switzerland, France and Italy
Route length: 500 miles
The Grand Tour is one of the most majestic routes through Europe. It begins at Geneva's Lake Léman and travels south towards France. On this journey, you'll pass through the Mont-Blanc tunnel, which is a seven-mile tunnel that goes right through the highest Alp in the mountains. From there, you'll travel through Italy's Aosta valley, the Levantine Riviera and Florence.
This route is most definitely one for those that love mountain scenery, as the French Alps are certainly one of the best examples of this type of scenery. Be sure to stop off at the many towns you'll pass through, as they offer up excellent shopping and dining opportunities that you won't want to miss.
Basque Circuit
Travels through: Spain, France
Route length: 300 miles
This route is known for its excellent motorway connections, meaning it's more than easy to traverse. You'll also take in a lot of countryside while driving, so you'll get to see the outskirts of Spain and France, as well as its cities.
The route begins in Bilbao on the B1623, before passing through the Vitoria-Gasteiz mountain pass and then heading to Pamplona. From there, go through the Pyrenees and into France – to get here, you'll need to take the Roncesvalles pass which is a sight for sore eyes. There are some fairly demanding corners here though, so don't let the views distract you!
The panoramas that are available while driving towards Biarritz will be astounding, before you spy the Bay of Biscay. The drive back is just as amazing, but you need to make sure you stop off along the way to view some of the attractions. Pamplona's plaza and cathedral are well worth a visit, as is Biarritz with its promenades and amazing beaches.
Pas de Calais
Travels through: France
Route length: 160 miles
For this route, you'll need to begin at the Calais ferry or the Eurotunnel terminal, and from there will drive along the Côte d'Opale to Le Touquet. You're guaranteed to enjoy the pretty scenery along the River Canche when driving to Hesdin, and then on the way to St Omer. The route is known for its beauty, and it's also one of the shorter European road trips on the list so would be good for those that are pressed for time.
Be sure to pause at the many sandy beaches you'll pass, and to take in the views to Dover from Cap Gris Nez. Le Touquet has many a boutique that you could pop into, and Hesdin is home to lots of interestingly Spanish-inspired architecture.
Bergen to Oslo
Travels through: Norway
Route length: 800 miles
Known for its scenic beauty, this route from Bergen to Oslo takes in some of Norway's finest scenery. You'll start your journey at the ferry port or airport in Bergen, and will then travel to Eidfjord via Alvik. The route will be awash in stunning green spaces, as the first 350 miles of this route is famous for showcasing Norway's amazing greenery.
Once you reach Oslo, you can then take the coastal road back to Bergen and enjoy the pretty coastal towns that you'll pass through. However, during your journey, be sure to stay alert for any elk that happen to wander into your path.
When not driving and elk-watching, though, you should take in the stunning conifer woods and astounding fjords throughout the route, as well as Arendal and Kristiansand for their many shopping opportunities.
Alpine Road
Travels through: Germany
Route length: 300 miles
The route along Alpine Road in Germany begins at Lindau, a small island town that's situated on Lake Constance. It's well worth having a wander along the narrow streets here before you head off though, in order to take a look at the pretty gabled houses you'll find there.
Once on the road, head along the designated route, which trails through the Bavarian Alps, which features a number of twists and turns to make things a bit more interesting. It passes through towns and villages such as Oberstaufen, Oberammergau, Ettal, Garmisch and Bad Tölz.
While on your way, the Alpine scenery is sure to make the route all the more amazing, while the sports resort of Garmisch under Zugspitze will give you a chance to experience Germany's highest peak.
There are numerous places to stay along all of these routes, from little guesthouses to big, fancy hotels, and all will give you a chance to experience the natural beauty of these settings. A European road trip can provide just the right amount of relaxation when on holiday, and can show you just how beautiful Europe is! If you adore driving as well, there's nothing better than sitting in the driving seat of an amazing car and zooming off into the sunset.
Are you interested in heading off on a road trip to Europe? Or, have you been on one before and have lots of excellent tales to tell? Let us know by commenting below!