DRIVE PILOT Officially Comes to the United States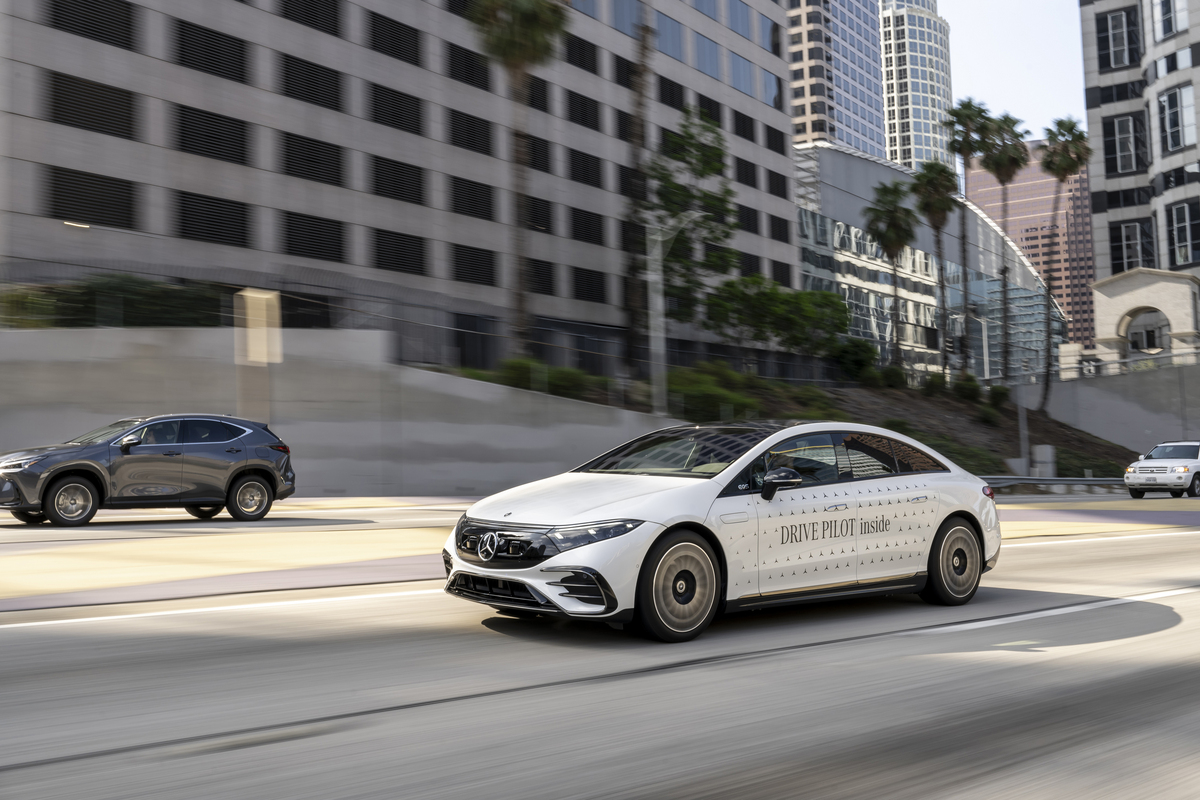 In a historic move, Mercedes-Benz has officially unveiled its cutting-edge automated driving system, DRIVE PILOT, for the U.S. market. This groundbreaking technology marks a significant milestone as the world's first certified SAE Level 3 system available to American customers. DRIVE PILOT is set to redefine the driving experience, allowing users to cede control of the vehicle while they attend to other activities.
Notably, Mercedes-Benz stands out as the first automaker globally to introduce such a system in a standard-production vehicle for the U.S. market. This achievement has been made possible by securing approval from both California and Nevada, where certification for use on major freeways has been issued. While regulatory frameworks may differ from state to state, Mercedes-Benz has ambitious plans to bring this revolutionary technology to additional U.S. markets in the future.
"DRIVE PILOT is the world's first and only system for conditionally automated driving with internationally valid type approval," says Markus Schäfer, Member of the Board of Management of Mercedes-Benz Group AG and Chief Technology Officer. He emphasizes the importance of redundancy in ensuring the safety of automated driving, emphasizing that "safety is one of Mercedes-Benz core values."
Dimitris Psillakis, President and CEO of Mercedes-Benz USA, adds, "DRIVE PILOT is a technological game changer and incredible leap forward in the pursuit of conditionally automated driving. This ground-breaking system reinforces our intention to lead in safety and technology, while giving precious time back to our customers during heavy traffic situations."
DRIVE PILOT operates as a Level 3 system, enabling the vehicle to take control of dynamic driving tasks, including speeds up to 40 mph on suitable freeway sections and during high traffic density. While activated, the system manages speed, distance, and lane keeping, enabling the driver to engage in activities that were previously restricted while driving.
Safety remains paramount in the development of DRIVE PILOT. It leverages a range of sensors, including LiDAR, a rear camera, microphones for emergency vehicle detection, and a road wetness sensor. Redundant steering and braking actuators, as well as a backup electrical system, ensure maneuverability even in the event of a system failure, facilitating a safe handover to the driver.
Mercedes-Benz intends to offer DRIVE PILOT via subscription through the U.S. Mercedes me connect store, with prices starting at $2,500. This approach ensures that customers are informed of the system's capabilities at the time of activation, offering flexibility in choosing options that suit their needs.
The precision of DRIVE PILOT's positioning system, which surpasses traditional GPS, ensures accurate location tracking within inches. Coupled with data from LiDAR, cameras, radar, ultrasonic sensors, and constantly updated digital HD maps, the system provides a comprehensive view of the road and surroundings.
Moreover, Mercedes-Benz places a strong emphasis on transparency and social responsibility. Special turquoise-colored Automated Driving Marker Lights are being developed to visually signal when DRIVE PILOT is engaged, promoting awareness among other road users.
While these technological advancements are paving the way for a new era in driving, Mercedes-Benz recognizes the need for further regulatory adaptation to create a common standard. Ongoing discussions with state and federal agencies will shape the evolution of DRIVE PILOT's system architecture in accordance with defined standards.