Captured: W Motors Lykan HyperSport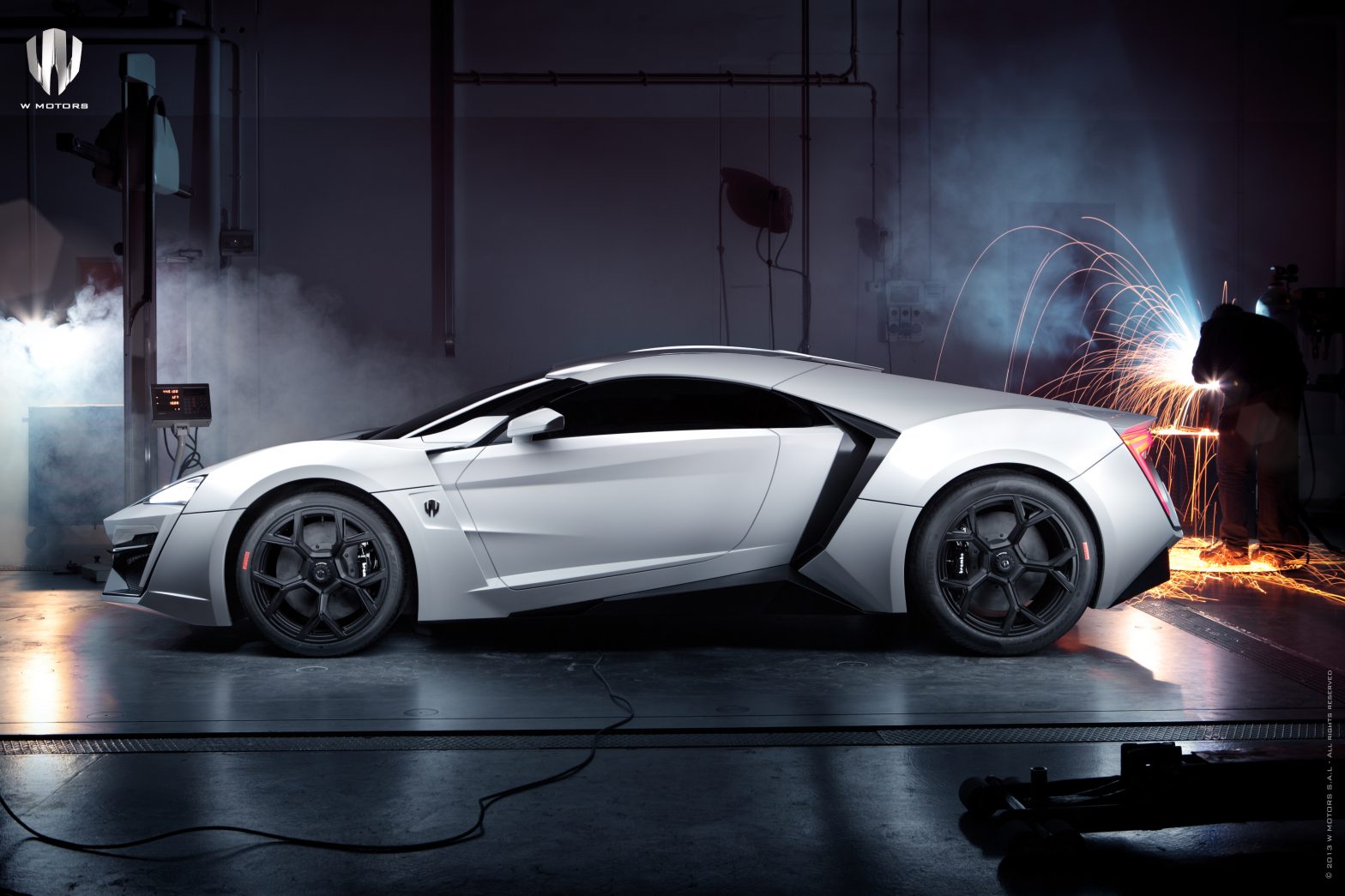 Powered by a 750-horsepower biturbocharged flat-six, the W Motors Lykan is inspired by werewolves, but it does a pretty good impression of one of Darth Vader's Storm Troopers. It can sprint to 62 miles per hour in just 2.8 seconds before climbing to its top speed of 240 mph, and boasts a price tag of $3.4 million.
The body is constructed of carbon fiber, and its LED headlights are encrusted with 15 carats worth of diamonds (with other precious jewels available). Inside, the dual-tone leather seating uses gold wire stitching, and the nine-inch hologram display uses gesture recognition. The car comes with a complimentary, limited-edition Cyrus Klepcys watch.
W Motors, who will produce just seven examples of the Lykan, is based in Dubai, which has become known for its superlatives and flashy displays of wealth.
Have a look at the Lykan, here, as you may never see one out in the wild.