Speed Secrets: The Virtues of Time Attack Events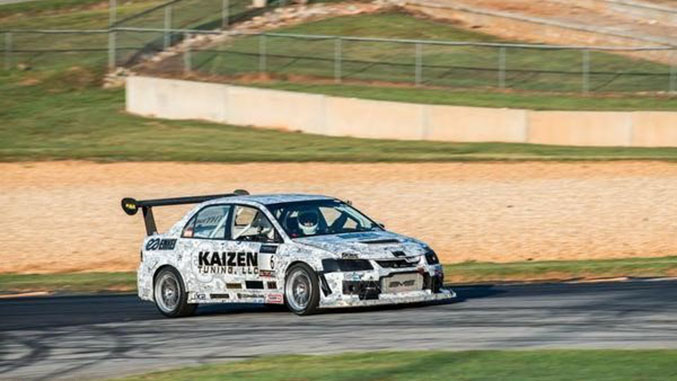 If you're looking for a new or different challenge for your driving, consider a Time Attack event. Over the past couple of years, I've spoken to many drivers who rave about the fun versus investment (time and money) that Time Attack provides. I know for a fact that it will be a great learning challenge. And if you get to hang around with people as enthusiastic as Joe, that can't be a bad thing. – Ross
I was inspired from a young age by my all-time favorite movie from 1968, Herbie the Love Bug, so it just makes sense that what started off as a love for toy cars and racing ended up becoming an addiction that I never want to break free of.
I've only been running Time Attack for the past two years, but I love it! And after having a very successful two seasons (setting some track records all over the East Coast), I figured it would be interesting to take a step back and share some things I've learned about this form of motorsport. Time Attack is all about getting on track easily, working on improving your driving with a race car or street car, and start running competitively for low costs!
I had only a few Autocross days under my belt when I started Time Attack, and had heard some say that it isn't racing because you're not competing wheel-to-wheel. But let's face it. Whatever gets you driving spiritedly behind the wheel is a form of racing in one way or another, whether it's against another competitor or the clock.
Soon after I'd started autocrossing, I found I wanted to get on a real road course. A lot of people will agree with me when I say that every boy's dream is to be a race car driver, and mine was no different. I couldn't wait to get out on track! I researched my local HPDE organizations and signed up for my first track day at New Hampshire Motor Speedway with COMSCC. A lot of people will recognize this track from NASCAR, but they also have a really fun road course that incorporates some of the NASCAR oval!
With my first event quickly approaching, I did everything I could to prepare myself. I watched videos of other drivers running the track configuration at NHMS I'd be driving, studied the track map, made sure I had a list of everything I needed to bring, and everything I wanted to bring, just in case. It was a lot of work, but it was also very fun and exciting getting everything prepared.
The event quickly came, and I couldn't have been more nervous. Excited, but nervous. I let my instructor drive my car first, just to get a visual for the track, and get a feeling for the car at speed and my surroundings. A few laps later, I was in the driver's seat barreling down the straightaway, and taking corners faster than I ever thought possible. After a day's worth of sessions riding with an instructor, I was able to get signed off to drive solo for the rest of the weekend, and even got the chance to run in my first Time Attack the next day! I couldn't have been more thrilled!
Throughout the weekend, I remembered what my instructor had taught me, and remembered to be smooth and calm, using all my visual points that I had learned. Slowly, I was able to increase speed, and soon enough, I was laying down some pretty impressive lap times.
The Time Attack day came, and to say I was excited is an understatement. You have three laps to show what you've learned, with the main focus being safety. Spin, or go off, and you are disqualified. This was something I did NOT want to happen at my first Time Attack, so I made sure to keep it within means. Those three laps went by very fast (no pun intended), and before I knew it, I was accepting my 1st-in-class trophy! This is where my addiction began. Three laps to show what you've got – it was awesome! And the fact that I was able to compete on my very first weekend shocked me. But all it took was attentive listening, applying what I was learning, and proving that I could be safe behind the wheel with other drivers on track.
Time Attack is quickly growing across the U.S., with events popping up all over. There are a few different variations of the rules; some organizations, such as COMSCC, give you three laps to lay down a fast time. Other organizations, such as Global Time Attack, NASA, and NARRA, give you full sessions to lay down that quick lap.
Regardless of whom you choose to run with, you will need some experience to be able to compete in Time Attack. This is as easy as researching your local HPDE organizer and signing up for a track day. You'll go through some steps: driving with an instructor, and classroom lessons/session reviews. The key is to pay attention and LISTEN. Always, and I mean always, listen to your instructor. If he/she tells you to do something, focus on what they told you, and do it the next time around. Not only will you improve, but you will also make your instructor very happy! You have an instructor for a reason: to keep you and everyone else who is on track with you safe. Safety is key, and if you cannot prove that you can be safe behind the wheel, you'll never make it to your goal of running Time Attack.
With that said, after spending some time with an instructor, and proving that you can apply what you've learned and can follow instructions, you will be signed off to run solo. This doesn't mean you're free; this means you need to prove you can be alone in the car without causing trouble. Once you can prove this, you will be allowed to run your first Time Attack event! And don't think you need a race car to be able to compete; that's the joy of having different classes ranging from Enthusiast (street cars with street tires) to full-blown race cars set up to run one lap.
Time Attack is all about running that perfect lap. It's driver and machine versus the clock, and every fraction of a second matters. Mess up one corner, and there goes your entire lap. Hit traffic during your hot lap? Look ahead and pass safely or throw away the lap. You only have a few sessions to find that ONE lap, so make them count.
Many drivers think that the progression from HPDE events to road racing is too big a gap for them to take on – at least, from a financial perspective. Time Attack is not as expensive as road racing, because usually you don't put as many miles on your car, and often your car doesn't need as many modifications to be competitive as in road racing. It's the perfect form of motorsport for me, and I encourage you to try it.
To some, it's a hobby. To me, it's what I love, what I think about day in and day out, what I dream about, and what I do. I'm constantly tweaking and tuning the car to find just another tenth at the next event. It's an addiction!
So you want to get into a fun, competitive, event with your car, but don't want to break the bank while doing so? Research your local HPDE organizers and see who has a Time Trial/Time Attack program. Sign up, prep your car, grab an instructor, and get started! Remember to be safe, and you, too, could be out there chasing time on your first weekend!

– Joe Ascoli