List: Automotive Artist "The Handle" An Up-And-Comer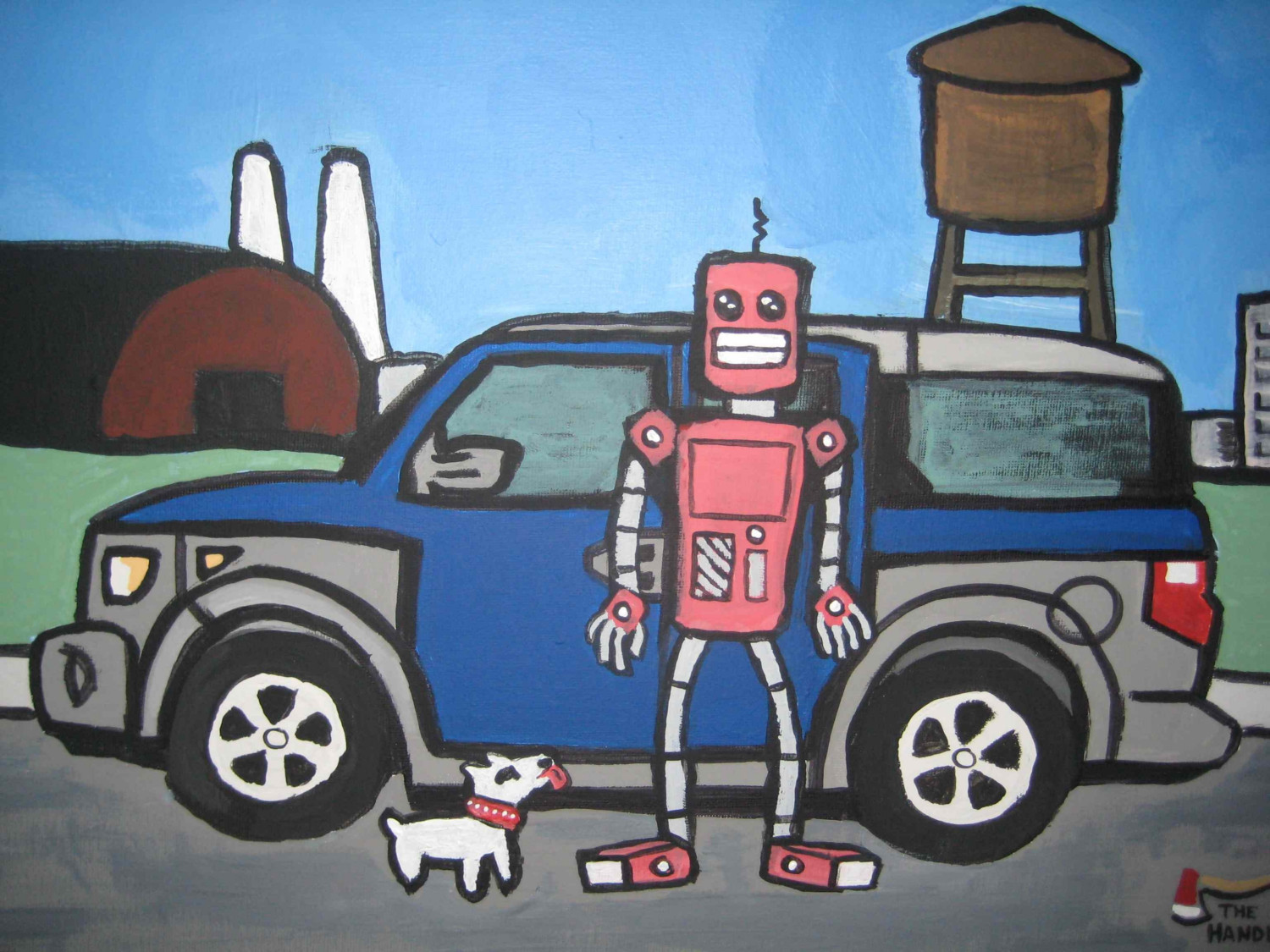 For those of you who haven't yet had the pleasure of perusing its digital realm, Etsy.com is digital store that focuses on selling vintage, handmade, and generally interesting examples of stuff. A truly social marketplace, Etsy is made up of individual "stores," each featuring the wares of a particular artist, craftsman, or collector—we tend to think of it as a kind of indie-eBay.
As our predilections—even in the off-hours when we're not driving and writing about cars—tend to fall toward automotive themes, we're often searching through Etsy's oft-updated listings, looking for cool car items. (At some point we'll publish a list of all our favorite automotive-skewed artists on Etsy.) It was one such recent spate of searching that led us to discover the artist known as The Handle.
Now, we're no art critics, but there's something about The Handle's cartoonish, whimsical style, bold colors, and tendency to add gratuitous robots/astronauts that we just can't get enough of. Add to that the artist's clear appreciation for the form automotive and his hilarious personal descriptions of each piece, and, well, we've already picked out a painting for a blank spot on the WR office wall.
Scroll through our list of works by The Handle, complete with descriptions and the stories behind each work as provided by the artist himself. Don't forget to check out his Etsy shop (www.etsy.com/shop/thehandle), too.