Winding Road Issue 72 Is Now Available!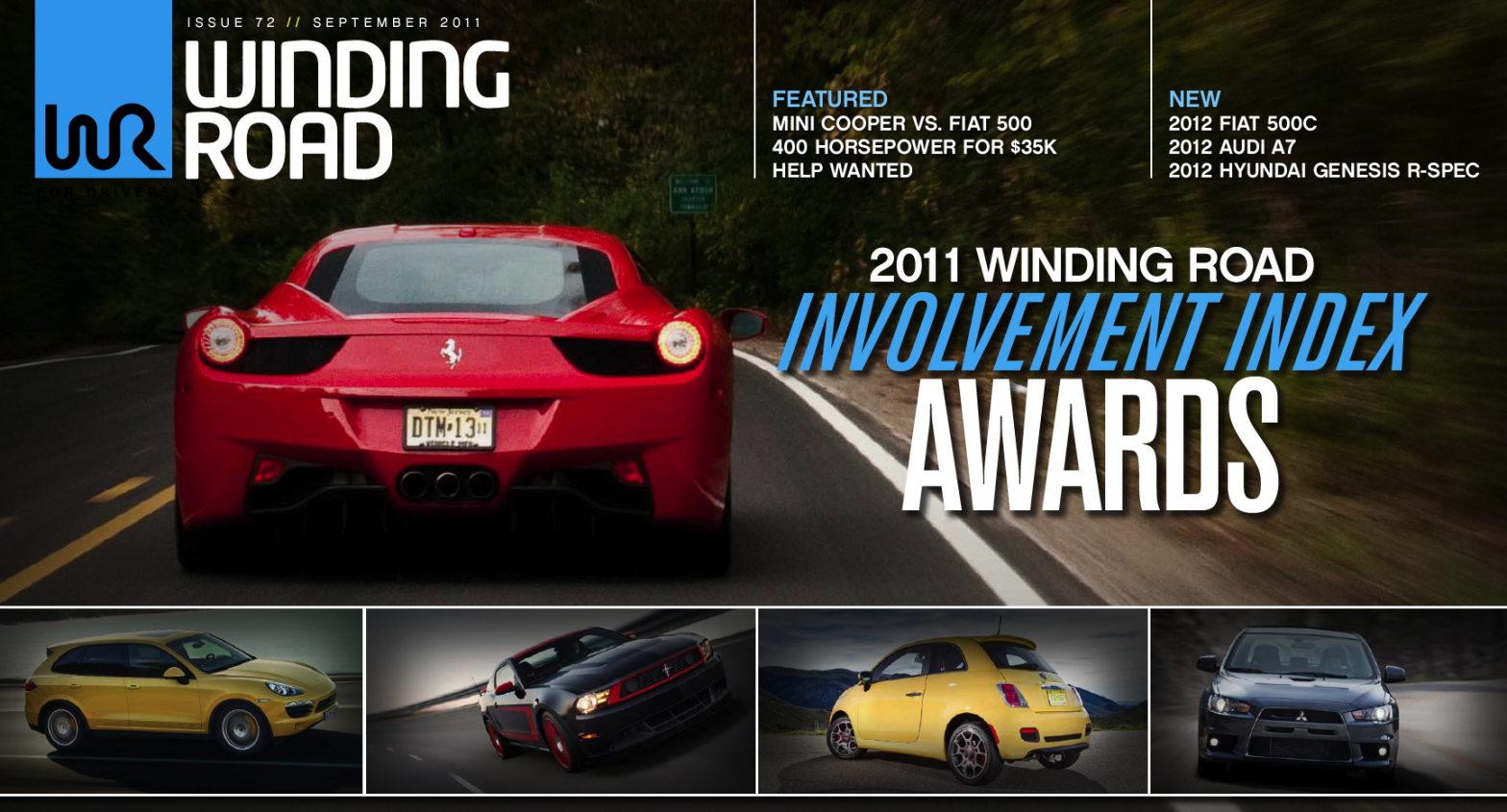 In this very special issue of Winding Road, we pick the best of all the engaging cars we've driven in the 2011 Winding Road Involvement Index Awards.
Plus, this newest issue is full of other great stuff, including:
As always, you can find a whole lot more inside the magazine, so stop whatever you're doing, and go read the latest issue of Winding Road in one of our two formats.
Remember, you can also
buy a subscription
to
Winding Road
PDFs for the low, low cost of only $7.99 for a one-year supply.