Super Bowl Ads: Chevy Survives The Apocalypse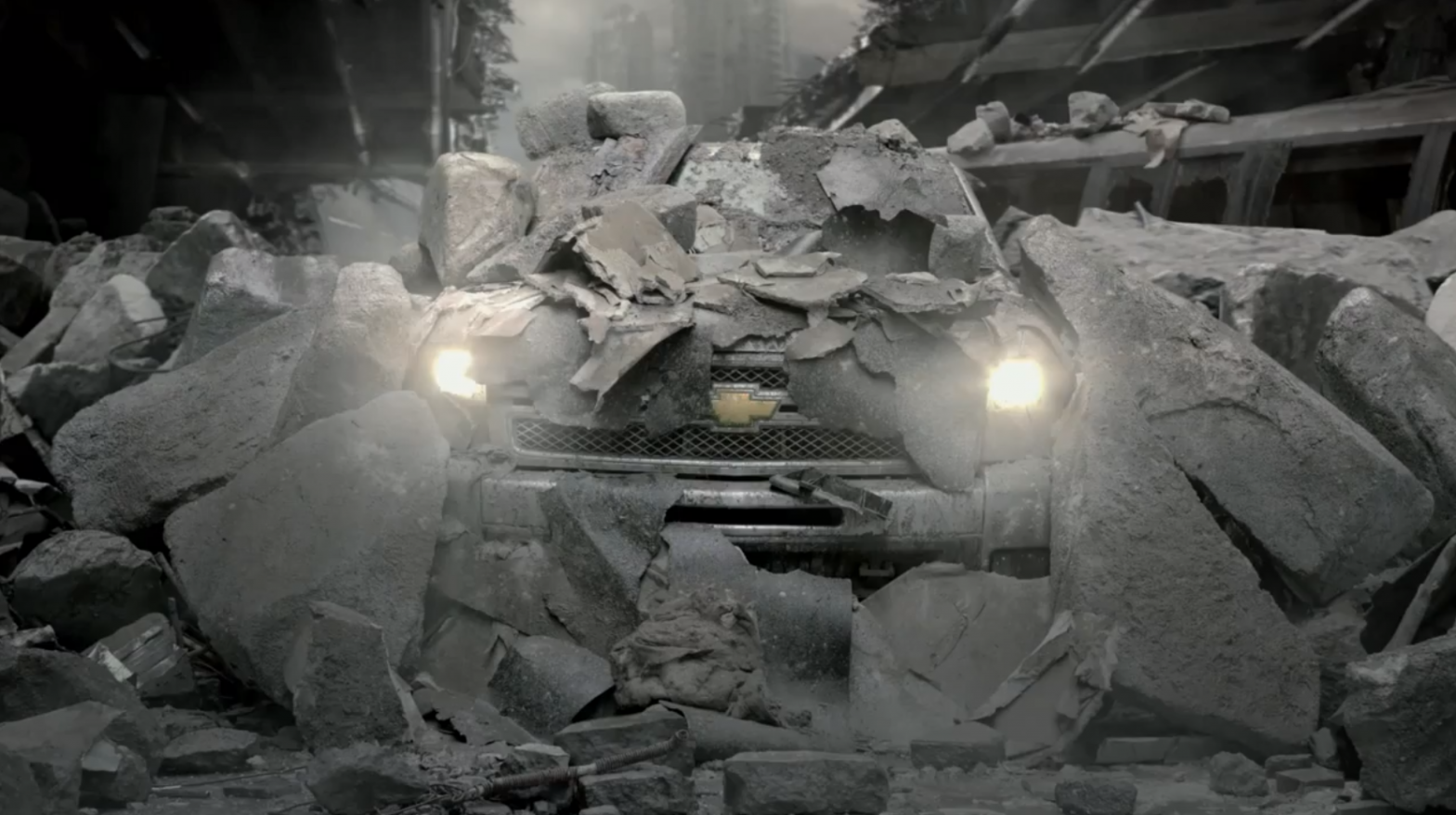 Super Bowl ads have, in the past, had small jibes at the competiton's vehicles. Audi, famously, featured Jason Statham as he crashed or destroyed (or outright ignored) vehicles from Mercedes-Benz, BMW, and Lexus, before hopping in an Audi A6 to escape from some baddies. Rarely have the digs been as blatant as the one that Chevrolet makes in its Super Bowl ad, though.
Set to air during the first quarter, 2012 depicts a post-apocalyptic world full of volcanoes, meteors, flying saucers, and general destruction attributed to the ending of the Mayan long-count calendar. Out of the rubble emerges a Chevy Silverado. It's driver and his dog travel through the ravaged landscape to meet up with other Chevy truck owners who have survived the carnage. When the Silverado driver asks where a friend is, he's told the friend didn't make it. Because he bought a Ford. Burn.
2012