Spec MX-5: Coast-to-Coast SMX Regular Season Finale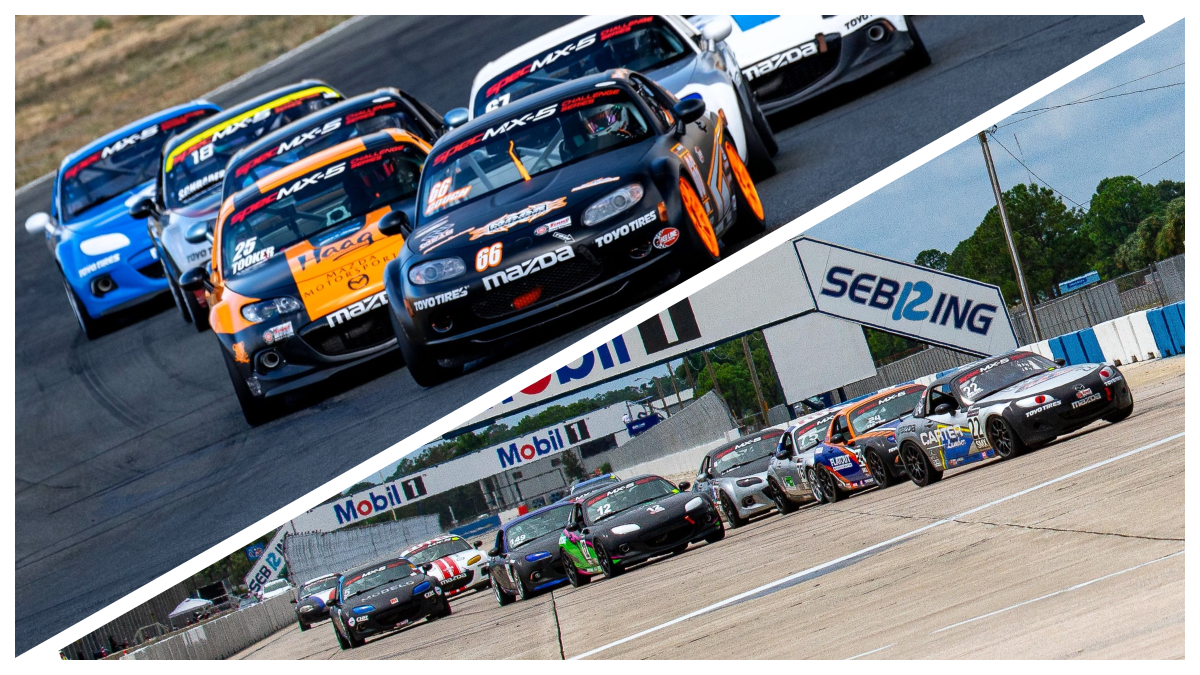 The Spec MX-5 Challenge Series presented by Toyo Tires closed out its 2023 regular season over Labor Day weekend, seeing twenty-five SMX cars battle it out at two iconic American racetracks on both sides of the country. Round 14 made a return to Sonoma Raceway on the West Coast, with Round 15 heading to Sebring International Raceway located in the heart of Central Florida, with both racetracks seeing some of the most intense racing of the 2023 season.
Wyatt Couch would continue his 2023 season-long dominance, seeing him take both wins on the West Coast to earn his incredible sixth & seventh 1st place trophies. Fierce battles for 2nd place would be where the action was during the weekend, however. After missing out on pole position to Couch earlier in the morning by an astonishing .001 second, Series Rookie David Tooker would successfully keep Series Veteran Wes Mollno at bay to earn his impressive sixth podium of his debut campaign in P2, with Mollno crossing the line just .200 seconds behind in P3. Sunday's race brought another extraordinary skirmish for the final podium places, with a three-car fight for P2. After another close qualifying session with the top-5 all within .5 seconds, rookies Uthman Alaoui & Tooker would clash with Mollno, swapping positions between the three of them up until the final lap. Alaoui would proudly accept his first SMX trophy after surviving a late charge by Mollno to finish 2nd, where Will Schrader was promoted to 3rd after a post-race penalty was handed to Tooker for an unfortunate incident with Mollno on the last lap.
Read more via Spec MX-5 here.