Ryan Reynolds Invests in Alpine F1 Team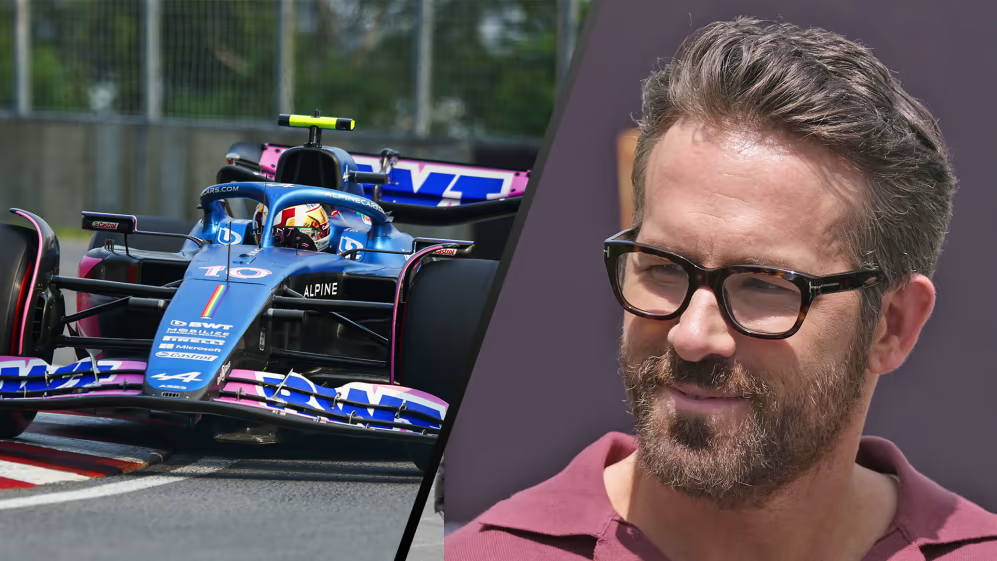 Ryan Reynolds, the charismatic Hollywood actor known for his roles in films like "Deadpool," is expanding his investment portfolio into the world of motorsports. Reynolds, along with fellow actor Rob McElhenney and a group of investors led by Otro Capital and RedBird Capital Partners, has acquired a 24% equity stake in Alpine Racing, the parent company of the Formula One team, Renault. The deal, valued at €200 million ($218.10 million), has catapulted British-based Alpine Racing's worth to an estimated $900 million.
Renault announced the investment on Monday, unveiling the impressive lineup of investors that includes Maximum Effort Investments, a venture led by Ryan Reynolds and Rob McElhenney, alongside popular actor Michael B. Jordan. The trio's foray into motorsports follows their successful takeover of Wrexham, a Welsh football club, in November 2020, which saw them finance the team's return to the English Football League as fifth-tier champions earlier this year.
Reynolds and McElhenney's ability to turn the spotlight on Wrexham through their Disney+ docu-series "Welcome to Wrexham" has garnered significant attention and raised the club's profile globally. With their proven track record in building successful sports ventures, their involvement in Alpine Racing is expected to bring similar media attention and marketing prowess to the Formula One team.
Renault emphasized that the investment from Otro and RedBird also includes the participation of the Huntsman Family and Main Street Advisors. RedBird, founded by former Goldman Sachs banker Gerry Cardinale, is no stranger to the world of sports investments. The firm holds stakes in the Premier League side Liverpool and the Boston Red Sox baseball team through its ownership of Fenway Sports Group. It also controls French club Toulouse and acquired Italy's AC Milan in a €1.2 billion deal involving the owners of the New York Yankees baseball team.
For Alpine Racing, this collaboration signifies an important step in their pursuit of enhanced performance at all levels. Laurent Rossi, the CEO of Alpine, expressed his optimism about the association, highlighting the expertise of Otro Capital, RedBird Capital Partners, and Maximum Effort Investments in the sports industry. Their involvement is expected to strengthen Alpine Racing's media and marketing strategy, ultimately supporting the team's long-term sporting success. The incremental revenue generated through these efforts will be reinvested in the team to accelerate their "Mountain Climber" plan, which aims to rival the top teams in terms of state-of-the-art facilities and equipment.
Alpine Racing, previously known as Renault's works team and as Benetton, has a rich history in Formula One. The team secured constructors' world championships in 1995, 2005, and 2006. In recent years, they finished fourth in the championship and are currently positioned fifth after eight of the 22 races in the ongoing season. With the injection of fresh investment and the expertise of their new partners, Alpine Racing aims to expedite their progress and achieve their goal of competing for championships within the next 100 races, starting from 2022.