Rumors: McLaren Teases Its New 911 Fighter, the Sports Series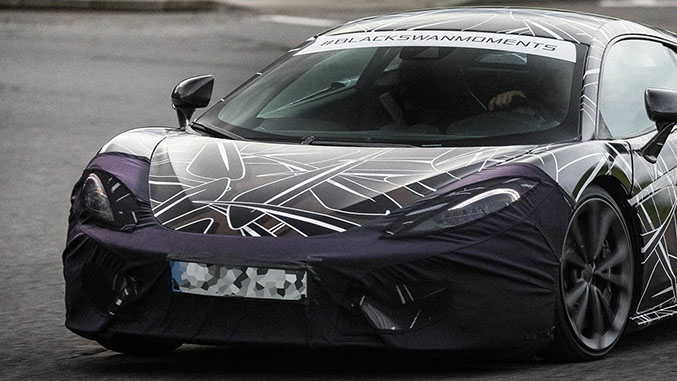 McLaren has a name for its upcoming sports car, one which is
set to go toe-to-toe
with the likes of the Audi R8, Porsche 911 GT3. Aptly titled the Sport Series, the new McLaren will be an "entry level" option that's designed to be more of a sports car than a supercar like the
650S
, and the company has now released a solitary image of a prototype Sports Series undergoing testing.
Much like the rest of McLaren's lineup, the Sports Series is expected to use a carbon fiber monocoque with a detuned version of the twin turbocharged 3.8-liter V8 found in the MP4-12C, 650S and P1 mounted amidships. That motor will be hooked up to a seven-speed dual clutch gearbox and send the power to the rear wheels.
The teaser
doesn't reveal a whole lot beyond the obvious: it will follow McLaren's current design language, it will almost certainly be a two-seater, and hints of the P1 – here found in the headlights, specifically – will certainly be on hand as well. But perhaps the most important revelation from this heavily camouflaged test mule shot is the fact that a McLaren sports car is well on its way to becoming a reality.