Rumor: Rolls-Royce Considering a Crossover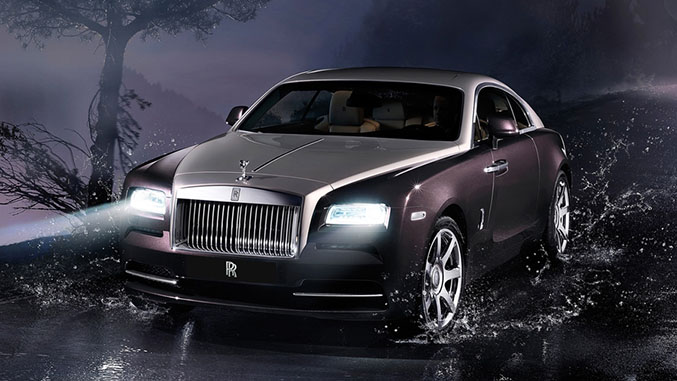 Not so long ago, Rolls-Royce executives dismissed the possibility of creating a crossover that would be adorned with the Spirit of Ecstasy on the hood. Now, after watching other exclusive marques like Bentley and Lamborghini prepare similar vehicles for launch within the next two to three years, it appears Rolls-Royce may now see a case for a $200,000 crossover, as CEO Torsten Mueller-Oetvoes now says such a vehicle is currently being seriously considered.
Expected to debut in 2018,
Automotive News
predicts
that Rolls-Royce's first crossover will likely utilize a modified version of the BMW X7 platform and will be produced in low volume – approximately 3000 units a year. Pricing should also trump Bentley's upcoming entry into the segment, so it's expected to exceed $250,000.
This potential new vehicle isn't the only iron in the fire at Rolls-Royce though. With mounting pressure from Mercedes-Benz, whose S-Class has moved even further upmarket now that the company's high-end Maybach brand has shut its doors, the British automaker is prepping several significant refreshes to keep their products ahead of the pack.
For 2016, the Phantom will get a redesign with an emphasis on shedding weight to help bolster the sedan's agility and handling, with improved fuel economy also a likely side effect. The new Phantom will ride on the same architecture with the upcoming redesigned BMW 7-Series, which is expected to make its debut at the 2015 Frankfurt Motor Show. An all-wheel-drive version of the Phantom, using BMW's xDrive system, may also be in the cards.
The smaller Ghost gets a refresh this year that should yield minor interior and exterior updates, along with the satellite-aided automatic transmission first seen on last year's Wraith. The cutting-edge gearbox uses GPS to anticipate which gear the vehicle needs to be in based upon the car's location, speed, and other real-time factors.
A two-door convertible based on the Wraith, but likely sporting a different name, is also expected to go on sale by the middle of 2016.