Porsche Motorsport To Focus On Formula E and 911 RSR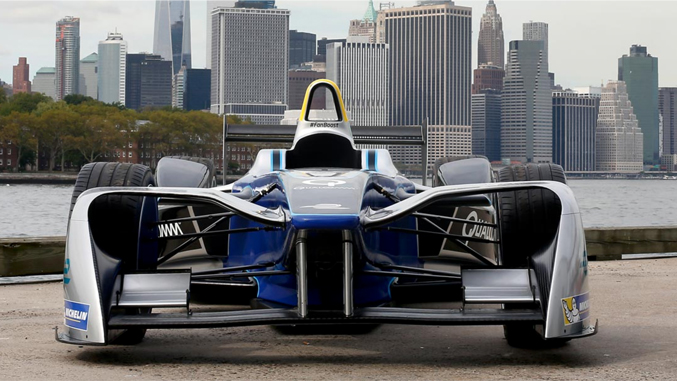 For factory racing efforts, to no one's surprise, Porsche has announced that it will focus on two racing programs going forward: Formula E and WEC/IMSA with the 911 RSR. With the upcoming Mission E and Mission E Cross Turismo BEVs, Porsche has to rally the customer base around EVs, hence Formula E. And with the 911 generating a key profit stream, Porsche has to maintain that car's reputation. Plus, from talking to Porsche management, racing is more than just a promotional activity for most of them.
Here is Porsche's press release:
From 2019, a Porsche works team will compete in Formula E. As a result, the company will be ending its involvement in the LMP1 class of the FIA World Endurance Championship (WEC) at the end of the 2017 season. Porsche maintains its focus on international GT racing, and will also concentrate its motorsport strategy on using the 911 RSR in the GT class of the FIA World Endurance Championship, the highlight of which is the 24 Hours of Le Mans, as well as the American IMSA WeatherTech SportsCar Championship and other long-distance classics.
This realignment of motorsport is derived from the direction set out for the company in Porsche Strategy 2025, which will see Porsche develop a combination of pure GT vehicles and fully electric sports cars, such as the first fully battery-powered Mission E road car. "Entering Formula E and achieving success in this category are the logical outcomes of our Mission E. The growing freedom for in-house technology developments makes Formula E attractive to us", says Michael Steiner, Member of the Executive Board for Research and Development at Porsche AG. "Porsche is working with alternative, innovative drive concepts. For us, Formula E is the ultimate competitive environment for driving forward the development of high-performance vehicles in areas such as environmental friendliness, efficiency and sustainability". Porsche has already taken the first steps towards developing its own Formula E racing car this year.
At the same time, Porsche is increasing its commitment in the GT class. "A diversity of manufacturers and the quality of both WEC and IMSA have led us to strengthen our commitment and concentrate our energies on using the 911 RSR", says Steiner. "We want to be number one. To do that, we must invest accordingly".