Lotus Reveals 2013 Formula 1 Car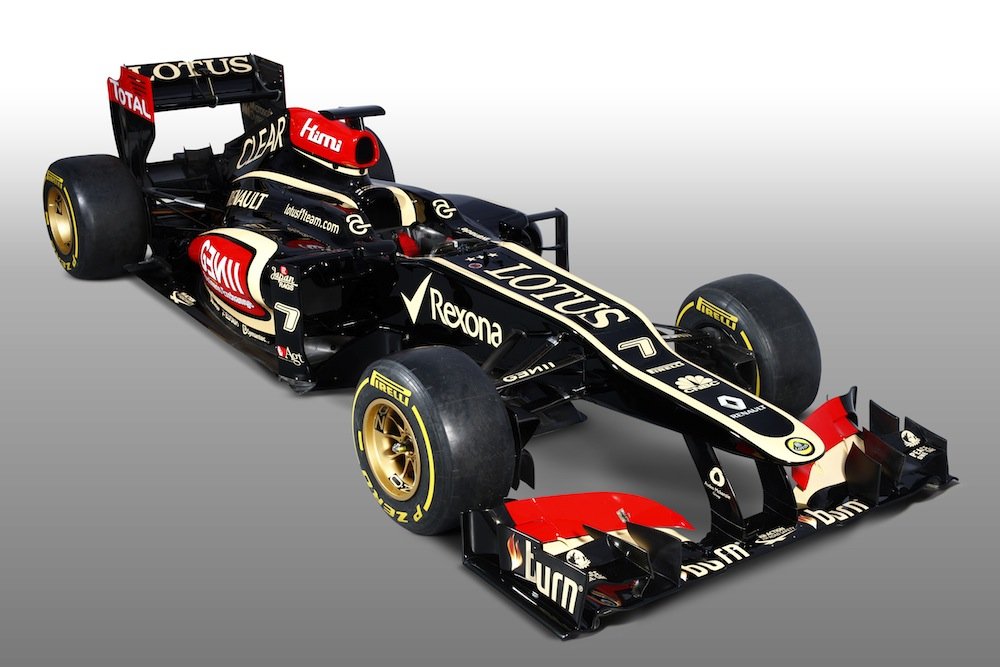 Today, the Lotus F1 Team revealed its 2013 Formula 1 car, the first team to do so this year. Drivers Kimi Räikkönen and Romain Grosjean were on hand to pull the wraps off the E21, which Lotus hopes can carry the team to victory in the upcoming season.
It features a carbon fiber and aluminum honeycomb composite body, which provides strength with lightweight materials. It uses the RS27 engine, a 2.4-liter V-8 producing more than 750 horsepower, and revving to a stratospheric 18,000 rpm. And, of course, it uses KERS to provide that extra bit of power on-demand.
It's difficult to predict how Lotus will do this year in Formula 1, but considering Kimi's strong preformance last year—finishing third in the Driver's Championship—he should be an exciting driver to watch. We'll definitely be keeping an eye on Lotus when we put together our fantasy teams this year.
We're looking forward to seeing and hearing the Lotus E21 in person at the 2013 United States Grand Prix in Austin.