IMSA GT Daytona 2020: The Year Of Lexus?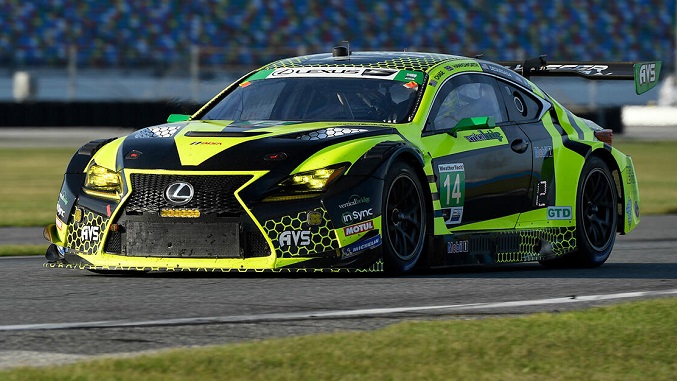 IMSA
Could this be the year we see Lexus rise to the top of the ranks in North American GT racing? Considering the amount of success the RCF GT3 had in the 2018 and 2019 seasons, as well as the amount of motivation Toyota Racing Development possesses, this year could be quite promising for the newer kids on the block.
When we say newer kids, we mean that Lexus certainly isn't new to racing. They are far from an underdog when you factor in their lengthy history in international GT racing, particularly over in Japan in Super GT. Heck, even the bland and very normie SC430 was turned into an angry GT monster years back. It also helps to be a brand under the umbrella of the world's largest carmaker. But as far as their grid attendance in North America, we've barely gotten to see what they're capable of, especially following the IMSA rulebook.
AIM Vasser Sullivan
2019 was a boon for Lexus' success. Their key to it last year, as well as this year: AIM Vasser Sullivan. At Daytona last year they filled in the middle spot on the podium, as well as rounded out the top five with the RCF in GTD. This was no easy task by any measure, especially considering the horrendous weather that plagued the field. They selected the right talent, management certainly had its chops, and the car itself had excellent specs despite its road-going counterpart being a bit on the portly side.
Check out this great video about the team and car:
With follow-up podiums at Detroit and Mid-Ohio, they finished up the season ranking fifth in the manufacturer's championship, and sixth in the team championship. Not bad considering AVS was pieced together within just 60 days of Daytona.
Now, with a season's worth of podiums, data, and development (no fresh team data from Long Beach, though Lexus came through with data from a previous season) Lexus and AVS are positioned to have a lot of good things happen in 2020. The Roar Before the 24 went quite well, and they've recruited NASCAR legend Kyle Bush to take turns behind the wheel at Daytona, piloting either the #12 or #14 car.
We'll be keeping an eye out for Lexus on track, which should be easy considering the bright and beautiful AVS livery. Sidenote: the road-going RCF looks a lot more like the racecar than some of the other manufacturers in the GTD grid; this is definitely a good quality in our book.
What do you think about Lexus in IMSA GTD? Let us know in the comments below!