First Look: 2011 Maserati GranTurismo MC Stradale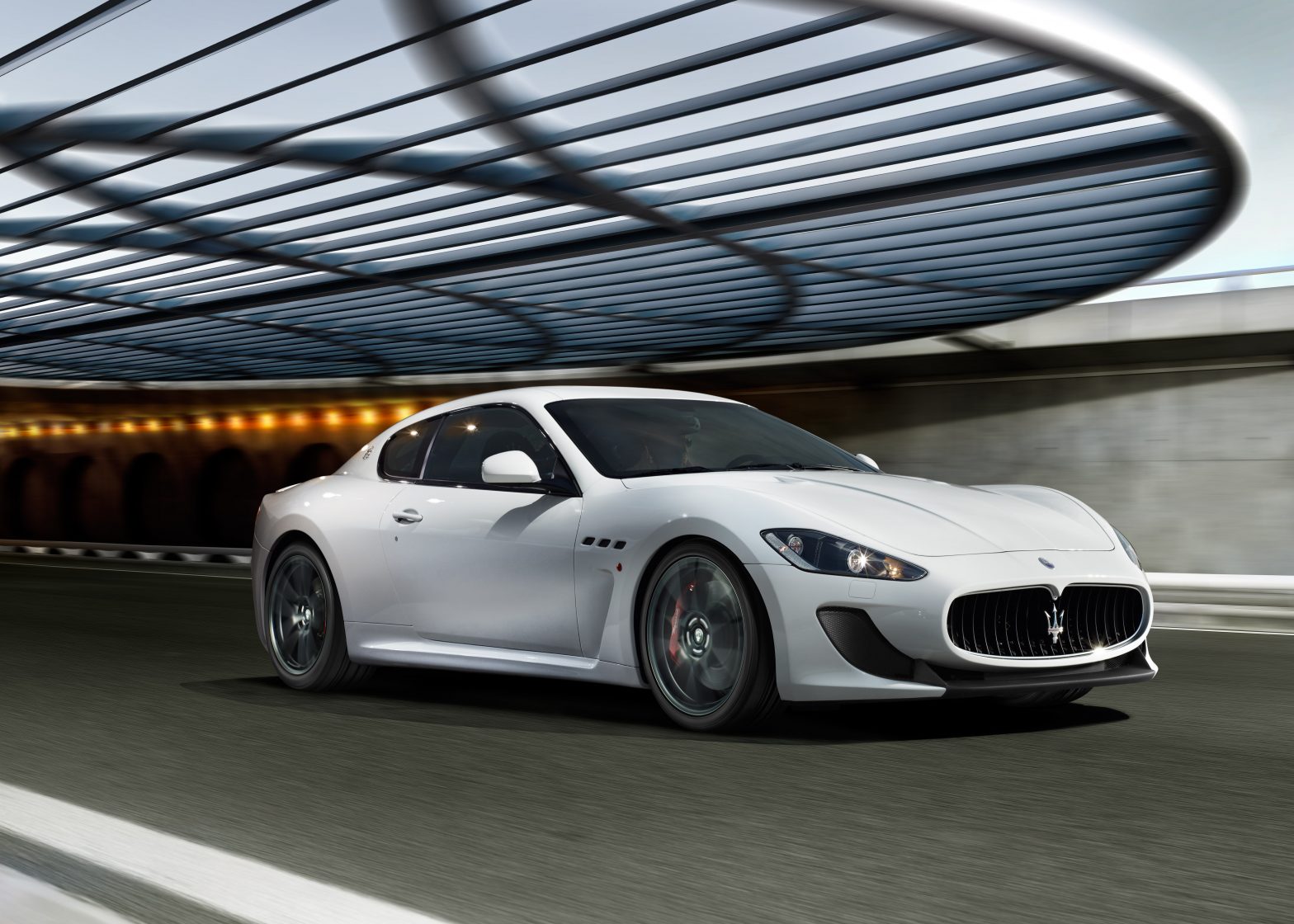 A sure-fire way to eek more performance out of a car is to cut the weight, and pile on the horsepower. Maserati has done just that with the stunning GranTurismo, creating the MC Stradale, the most powerful and hardcore Maserati available.
Drawing inspiration from the successful road-racing GranTurismo GT4 and the Trofeo GranTurismo MC, the MC Stradale gains new aerodynamic enhancements that increase downforce without increasing drag.
Unspecified engine tweaks have gifted the MC Stradale with 450 horsepower, without a negative impact on fuel economy. This combination of aero enhancements and power increases will allow a top speed in excess of 300 kilometers per hour (186 miles per hour).
Maserati claims this is the lightest car in the range, but there is little information on what kind of diet the GranTurismo has gone on. We suspect hefty amounts of carbon fiber and other exotic materials, while there has probably been some sound deadening equipment removed as well.
Maserati is aiming to launch the MC Stradale during the first quarter of 2011. No word on production numbers, but there is a good chance that this will be a limited production model, so if you want one, get on the phone.
Please scroll down for the official press release from Maserati.
The new Maserati GranTurismo MC Stradale to debut at Paris Auto Show
20/09/2010 – Modena
Modena, September 20, 2010. The new Maserati GranTurismo MC Stradale will be the fastest, lightest and most powerful car in the Maserati range when it goes on sale in the first quarter of 2011.
Inspired by the Trofeo GranTurismo MC and the race-winning GT4 motorsport models, the two-seater Maserati GranTurismo MC Stradale that will debut at the Paris Auto Show will feature razor-sharp handling and will break the 300km/h barrier.
The GranTurismo MC Stradale responds to demands for a GranTurismo which can balance on-road driving needs with race-driving desires, incorporating the handling and aerodynamic lessons from Maserati's three racing programs.
The GranTurismo MC Stradale produces more aerodynamic down force without producing more aerodynamic drag, it produces more power – 336kw, 450 hp – without using more fuel and it is more agile without sacrificing the GranTurismo S's highly praised ride quality.