WRR TV: It's Not Over Until It's Over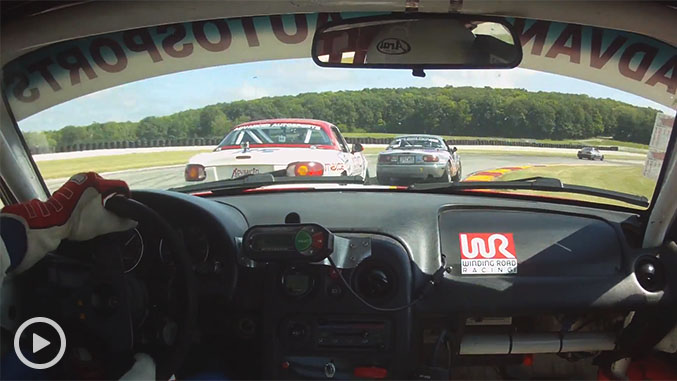 Ride along with Team Winding Road Racing member Daniel Ibrahim in this multi-class race at Road America in Elkhart Lake, Wisconsin.
After qualifying in fifth place overall and in first for the SM class in the race, which included entrants from ITS, GP, ST2 and FP classes, Dan gets boxed in during the start and falls back to 3rd in class during the first lap. Working his way through the pack, Dan eventually finds himself in an epic battle for the lead with Thomas Burt in the #85 car. A mere 0.02 seconds would separate them as they crossed the finish line:
Have you subscribed to the
Winding Road Racing YouTube channel
yet? We post new racing videos like these every week, so give us a click if you want to make sure you don't miss any of the latest clips.