WR TV: 1994 LS1 Mazda Miata POV at Gingerman Raceway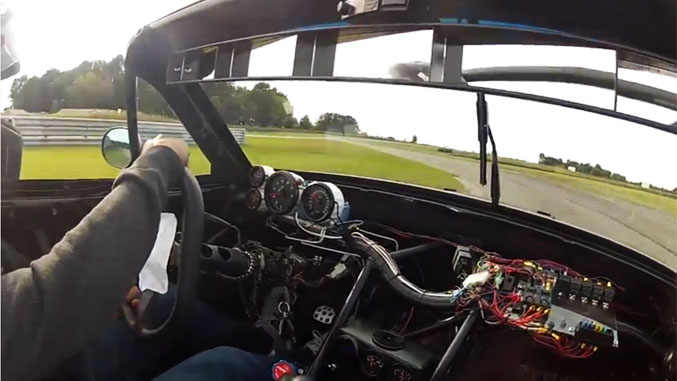 This week Chris Amos goes for a ride in a Mazda MX-5 that's gained some serious motivation by way of an LS1 V8 sourced from a 2004 Pontiac GTO. Shortly after this stripped out beast was built, the owner came out to Gingerman Raceway to do some testing and get a feel for the car. We take you along for this slightly terrifying, but awesome, ride. Everything you could want to know about this car can be found on the
build page
. Here are a few of the highlights:
1994 Mazda Miata R-Package
V8Roadsters rear mount swap kit
V8Roadsters stage 2 Getrag rear end kit w/ aluminum drive shaft
LS1 and T56 from a 2004 GTO. 47k miles
Getrag 3.23 rear diff. Limited slip
Sanderson ceramic coated headers
VDO gauges
15×9 6ul's
225/45 Hankook RS3′s
Sparco Seats
Have you subscribed to the 
Winding Road YouTube channel
 yet? We post new videos like these every week, so give a us click if you want to make sure you don't miss any of the latest videos.