Worth A Tow Racing Planner: 10 Epic Events (Part 1)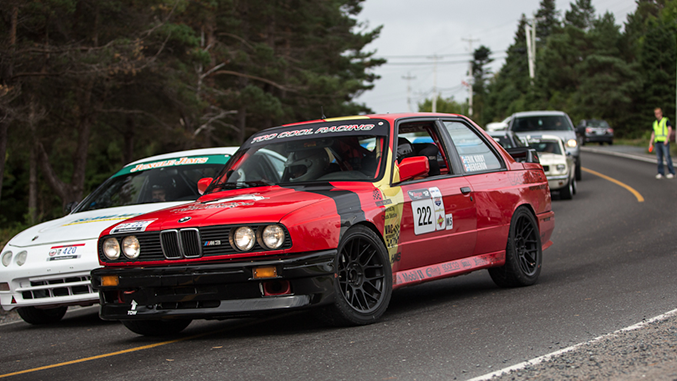 This week, we look across all of 2015 and jog your memory with a group of epic events you can enter as an amateur racer. These events often require more preparation than the typical club weekend (bigger team, longer time span, different car set up, entry by invitation, etc.) so we advise planning well in advance. Here are the first five. We'll be back next week, with five more.
Rally In The 100 Acre Wood
Dates: February 27-28, 2015
Registration: Limited to 70 cars. Register by February 13 to avoid late fees.
Location: Salem, Steelville and Potosi, MO (Ozark Mountains)
Format and classes: This is the second Rally America national championship race of the year. There is also a parallel regional event, the Tespassers Will Regional Rally Course: 425 miles in length with 127 miles of competitive stages, held on roads that consist primarily of gravel, and will vary somewhat in width and tightness. Roads vary from sweeping, well-groomed roads to tight and twisty. There is a lot of vertical travel on some sections of this course.
The draw: the course is scenic and challenging, pros will be there, the weather is unpredictable. And frankly, don't you just want to drive the 100 Acre Wood?
One Lap of America
Dates: May 2-9, 2015
Registration: Limited to 100 entries
Location: Starts and finishes in South Bend, IN. But you drive 3245 miles during the week to compete in events in Indiana, Nebraska, Colorado, Texas. Oklahoma and Kentucky.
Format: 19 track events, of which 13 are time trials on road racing circuits. There is one oval event, plus two drag races and two skid pad events. Scoring is based on overall position (not time) in each event and number of entrants.
Courses: Tire Rack skid pad, Mid-America Motorplex, High Plains Raceway, I-25 Speedway, Pueblo Motorsports Park, Motorsports Ranch, Northstar Dragway, Hallett Motor Racing Circuit, NCM Motorsports Park.
Classes: since you need to drive (transit) between events, One Lap is for street legal cars. There are 13 classes of cars.
The draw: If you ever wanted to do a road trip with some track days along the way, this is it, with the added advantages of competition, density of events (there is something on track every day), and travelling with your fellow racers. Oh, and you don't need a racing license or a racecar.
Pikes Peak International Hill Climb
Dates: June 22-28, 2015
Registration: Closes January 30, 2015
Location: Pikes Peak, CO (near Colorado Springs, CO)
Format: Hill Climb
Course: 12.42 mile public road (closed) from 9390 ft. elevation to 14115 ft. summit of Pikes Peak.
Classes: cars, quads and motorcycles in 19 major classes
The draw: Depending on your point of view this is autocross on steroids, rally reduced to a single stage or road racing where the first "lap" decides the win. Oh, and did we mention high altitude air, possible snow and 1000 foot drop-offs at the edge of the road?
The Hawk With Brian Redman
Dates: July 16-19, 2015
Registration:
Location: Road America, Elkhart Lake, WI
Format: Vintage road racing and concours
Course: 4.048 mile, 14 turn road course
Classes: 11 Groups, with many internal classes
The draw: There are many great vintage events during the year, so picking among them is tough. We love The Hawk for its combination of an iconic circuit, a picturesque venue, good mix of cars (Can-Am and the Chevy V-8 are this year's features), and a great scene in the nearby town on Friday and Saturday, with a race car Concours d'Elegance on Friday and a street car Concours on Saturday.
Targa Newfoundland
Dates: September 11-18, 2015
Registration: Regular entry closes June 1, 2015, but you can register up to the event start date for $500 more.
Location: St. John's Newfoundland, Canada and surrounding areas. If your geography is as bad as ours, check a map. St. John's is 1700 miles from New York.
Format: Tarmac Road Rally, no reconnaissance, tulip diagrams provided by organizers. Targa Division competitors compete against set times by class. Grand Touring Division competitors run a Time Speed Distance rally format.
Course: approximately 1000 miles over five days. Competition occurs on roughly 30 stages (some are cancelled due to hurricanes and such), which vary in length from about 3 to 20 miles. Some are in the midst of ancient towns, some are run on wide open highways. All streets and highways used for competition are closed to the public. Transit stages (between stages) are on public roads, but racecars get special licenses from the Newfoundland government and are allowed.
Classes: The Targa Division is for racecars and consists of Classic (pre-1981), Modern (1981-present, with limited modifications) and Open divisions. Grand Touring Division is for street cars. The Fast Tour Division is for street cars and is not a competition. There are sub-classes within each of the competitive divisions.
The draw: If you are a road-racer who has been out driving your sports car on a twisty road on Sunday morning and thought "this would be great if the road were closed and the speed limits removed" then you'll love Targa Newfoundland. Targa puts a lot of fun into one package: Vintage and modern cars (you are in a car show every night for the locals), teamwork (you need a navigator), fantastic roads across mountains and through seaside towns, the challenge of driving on courses you've never seen, roughly 6 events per day and the charm of Newfoundland (set the Wayback Machine to 1962).