Worth A Tow Race Planner: Vol 9, Late Winter 2015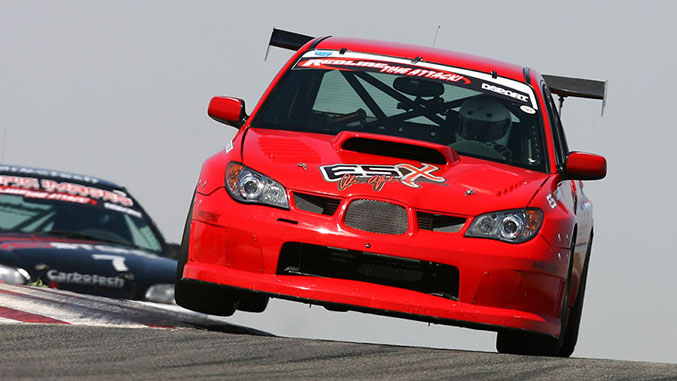 Here are some worthwhile options for getting your diet of track time in.
Driver School
Track: Blackhawk Farms Raceway
Location: South Beloit, Illinois
Dates: April 30-May 1, 2015
Host: Vintage Sports Car Drivers Association
Format: Vintage driver school
Backstory: Learning to drive a race car is pretty much learning to drive a race car – it takes a lot of seat time and many years to master it. So, the focus in licensing schools is on safety and procedures, with lots of practice driving at speed. If you are interested in vintage racing, this is a great way to check it out and, anyway, why not get your license in the kind of car you plan to drive? Blackhawk Farms is a nice track to learn on, too.
Special features: VSCDA can hook you up with a rental race car
More information:
Vintage Racing
Track: Lime Rock Park
Location: Lakeville, CT
Dates: May 1-2, 2015
Event: Spring Sprints
Host: Vintage Sports Car Club of America
Format: Club Race
More information
Track Day/HPDE
Track: Circuit of The Americas
Location: Elroy, TX
Dates: April 24-26, 2015
Host: Speedventures
Format: Track Day plus Cadillac Challenge
Test Day
Track: Buttonwillow Raceway Park
Location: Buttonwillow, CA
Dates: Most weekdays (M-Th)
Event: Semi-exclusive track rental
Host: Buttonwillow Raceway Park
Backstory: early in the season, many racers want to do a test day to ensure that a new car or new parts work properly. It is also a good chance to shake off the cobwebs and get in the groove. Buttonwillow will rent you their track on a semi-exclusive basis for an entire day for $675 — about the price of a track day. You get to run one car and one driver (extra drivers are a nominal additional fee). There may be one or two other teams testing on that same day, so you don't have to deal with much, if any, traffic. If you and the other team(s) running agree on a single configuration, you pretty much can run as long as you want. If you and the other team want different configurations, each configuration is open for 30 minutes and then the layout switches. The advantages of this over a track day are several, but include the fact that you really aren't confined to a run group, so you can do five laps, come in, look at data, make adjustments and go right back out again and again. You could also test performance over long runs (1-2 hours) if you need to. You have the option to practice pit stops. You don't have to worry whether that newbie in the MP4/12C actually remembers to check his mirrors. Etc.
More information:
(661) 764-5333
Club Racing
Track: Sebring International Raceway
Location: Sebring, FL
Dates: May 1-3, 2015
Event: Spring Sebring
Host: NASA Florida
Format: Club racing, plus HPDE, TT, driver licensing evaluation and test & tune