The Expense Of Racing: Thoughts On Runoff Areas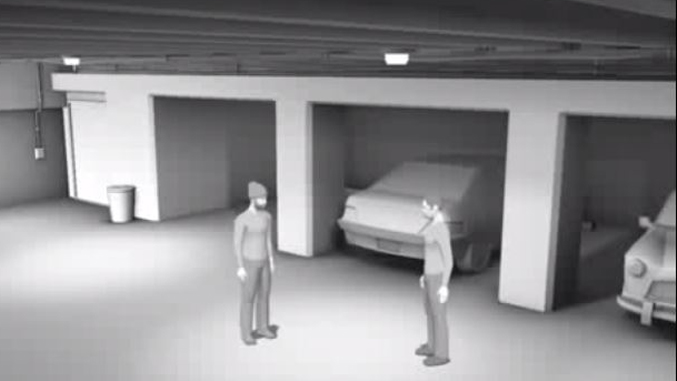 One of the big expenses of racing can be crash damage. Totaling a car, for example, can equal the cost of an entire season. Like all sorts of unexpected events, crashes can be painful because of the expense and extra painful because you aren't prepared for the expense. We're pretty sure, for example, that a lot of these drivers weren't expecting the invoices they generated on the opening lap:
After a particularly crash-filled weekend of Pirelli World Challenge, we got to thinking about crash damage. Obviously, the best thing is not be be involved in a crash. Second, if you are going to be in a crash, have it be a low-speed crash. Third, if you have to be in a medium-speed or high-speed crash, have it not be near a wall or Armco (see picture above). On this last one, we just have to say that solid barriers are necessary for crew and spectator safety, but, boy, they really tear up cars.
To this standard list of three "wishes" for crashing, we now add a fourth: if you have to be in a medium-speed to high-speed crash, don't have it happen where there is a huge grassy runoff. Now, we admit, this one may seem odd, since big runoff seems so helpful (the tire wall is soooooo far away). But this leaves out of the equation that the grass is bumpy and rutted (from trucks and rain). The ground wants to catch you sliding car and flip it. When that happens, mmmmmmm very bad. An example from VIR:
We thought this was kind of unusual, until we saw it happen again last week and then remembered several other cases. Grass is not as friendly as it looks.
No safety system is perfect. But less high-speed runoff and more gravel traps would seem to be better. Given the structure of money flows in racing, we'd suggest that if you see concrete barriers or bumpy runoff or missing gravel traps at a course you run that you put pressure on your sanctioning body for change. NASA or SCCA or PCA or SVRA pay the track. The track per se doesn't care about your crash damage expenses, but they do care if the sanctioning bodies run fewer events or ask for discounts.