My Car History: John Voelcker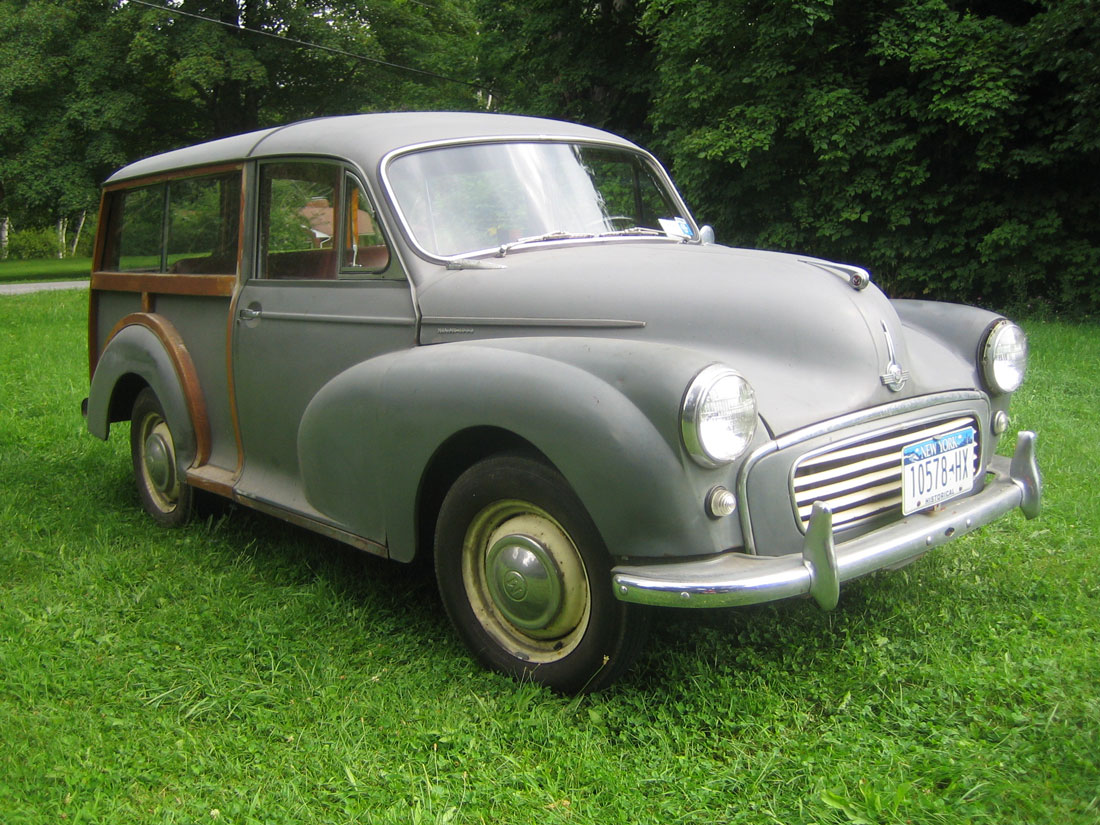 [photo credit: John Voelcker]
Put two car guys in a room for any length of time, and the conversation will eventually steer towards who has owned what and when. That's the simple inspiration for what we hope will be an interesting new series: My Car History. We've reached out to some of our friends in the media, at automakers, and elsewhere, with the goal of putting together interesting car "timelines" from interesting car people. The early results have been interesting and varied, with some folks remembering their motoring history in terms of rote lists, and others wanting to tell small stories about good times and great drives.
Stay tuned to WindingRoad.com for more of My Car History in the weeks to come, and be sure to put in your two cents in the comments section below. This is a conversation about cars among friends, after all.
John Voelcker is the Senior Editor at TheCarConnection.com, while also editing for GreenCarReports.com and AllCarsElectric.com (three prongs of the High Gear Media empire). But more importantly for our purposes, John is also a car fanatic of the highest order.
When asked for content relevant to the My Car History project, Voelcker wasted no time in sending over his rather fastidious list of the many cars he has bought, sold, and loved over the years. Obvious from this list of cars, dates, names, and places are a penchant for Brit cars, and a love of old over new. It was also interesting for us (and will be for you, hopefully) how a relatively simple list of transactions can leave room for an interesting story to be told in the spaces between. Who is Rick? What is the Goat Farm? Did the young couple enjoy owning Suzie?
1961 Morris Minor 1000 Traveller
Color – Yukon Grey
Purchased – 1961, London from "dealer"
1960 Morris Minor 1000 Tourer
Color – Black
Purchased – 1974, in Rochester, New York
Sold – 1979 (?), somewhere in Canada
1967 Morris "Crash Damage Special"
Color – Grey Metal Flake
Purchased – 1978, Montara, California
Sold – 1981, San Francisco, California
1964 Pontiac GTO Convertible
Color – Black
Purchased – 1978 (?), San Francisco (East Bay), California from "dentist"
Sold – 1990 (?), Kentucky (?)
1965 Chevrolet Corvair Sedan
Color – Bronze
Purchased – 1980, Stanford, California
Sold – 1980, San Francisco, California
1958 Riley One-Point-Five
Color – Leaf Green
Purchased – 1980, Redwood City, California
1967 Pontiac GTO Coupe
Color – Gold
Purchased – 1980, Mt. View (?) from "Lockheed guy"
Sold – 1981, San Francisco, California via "Goat Farm"
1975 Datsun B210 Hatchback
Color – Yellow
Purchased – 1981, San Francisco, California from "Lockheed guy"
Sold – 1981, San Francisco, California via Rick
1960 Riley One-Point-Five
Color – Dark Green
Purchased – 1983(?), Long Island, New York
Sold – 1984, Coplay, Pennsylvania
1959 Riley One-Point-Five (parts car)
Color – Blue/multicolored
Purchased – 1984, Pleasanton, California from "Gary's Towing"
Sold – 1999-2004, Grass Valley, California
1979 Volkswagen Rabbit Four-Door
Color – Baby Blue
Purchased – 1984, Marin County, California from "woman"
Sold – 1985, San Francisco, California "wrecked"
1979 Volkswagen Rabbit Four-Door
Color – Beige
Purchased – 1985, from "SF Chronicle ad?"
Sold – 1985, San Francisco, California via Rick
1964 Pontiac GTO
Color – Unknown
Purchased – 1985, San Francisco, California
Sold – 1985, San Francisco, California "parted out"
1980 Volkswagen Scirocco
Color – Black
Purchased – 1985, Stanford, California
Sold – 1985, El Cerrito, California
1963 Morris Minor "smoked salmon"
Color – Beige
Purchased – 1985, San Jose, California
Sold – 1986, San Francisco, California via Rick
1960 Riley One-Point-Five
Color – Pale Grey
Purchased – 1985, Napa, California
Sold – 1996(?), Honolulu, Hawaii
1984 Subaru Four-Door Wagon 4WD "Suzie"
Color – White
Purchased – 1992, Newburgh, New York
Sold – 1996, Saugerties, New York to "young couple"
1989 Subaru GL Four-Door Wagon 4WD
Color – Silver
Purchased – 1995, Ithaca, New York
Sold – 2004, Woodstock, New York
1976 Triumph TR-6
Color – Inca Yellow
Purchased – 1995, Kingston, New York
Sold – 2003, Dighton, Massachusetts
1961 Riley One-Point-Five
Color – Green two-tone
Purchased – 1999, Belmont, California
Sold – 2000, Vestal New York
1988 Volkswagen Golf Five-Door Hatchback
Color – Dark Grey
Purchased – 2000, Redwood City, California
Sold – 2000, San Francisco, California
2000 Subaru Outback Wagon
Color – Dark Green
Purchased – 2004, Woodcliff Lake, New Jersey