Mercedes' High-Power Charging Network to Begin Rolling-Out this Fall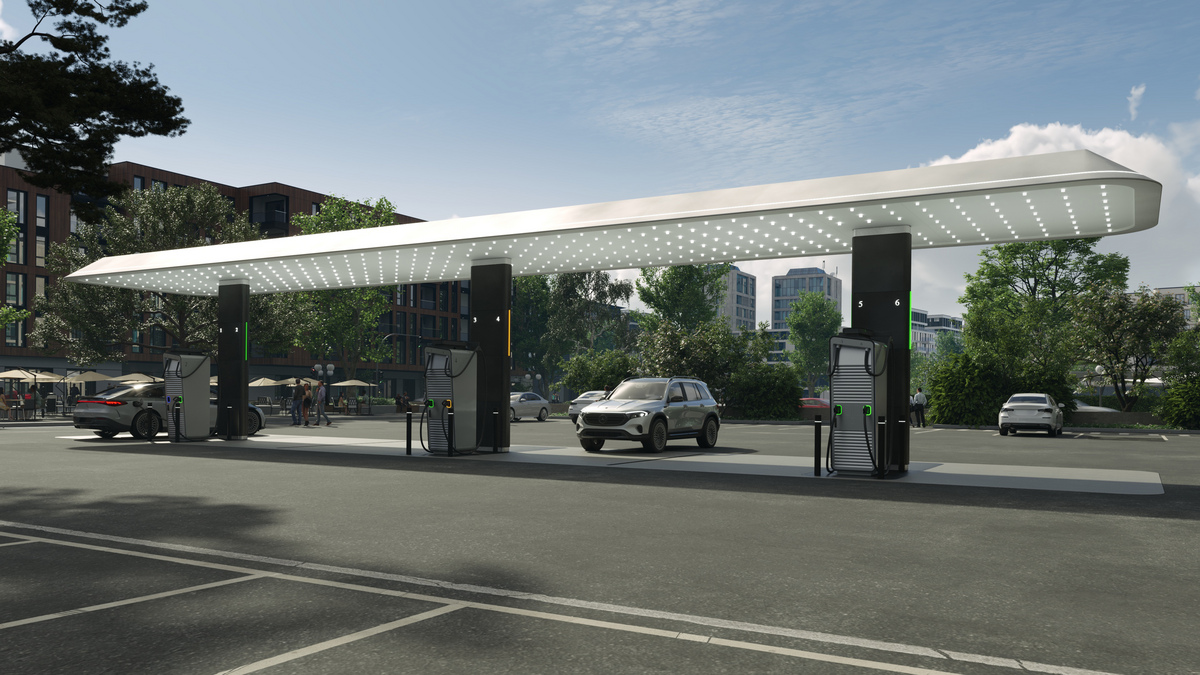 Nine months after Mercedes-Benz announced their intention to revolutionize the electric vehicle charging landscape with its High-Power Charging Network, the brand is poised to begin the first phase of roll-out this fall. This pioneering initiative marks a remarkable shift in the ease, convenience, and accessibility of charging electric vehicles (EVs) on a global scale.
The High-Power Charging Network is on track for a robust roll-out, with the first wave of charging stations set to light up in strategic locations across the globe. This initial phase, scheduled for the fourth quarter of 2023, will witness the inauguration of the inaugural Mercedes-Benz Charging Hubs in three key cities: Atlanta (USA), Chengdu (China), and Mannheim (Germany). This ambitious project aligns with the brand's commitment to fostering sustainable practices and pushing the boundaries of electric mobility.
Mercedes-Benz has set an ambitious target of establishing over 2,000 high-power charging points worldwide by the close of 2024. This concerted effort underscores the company's unwavering dedication to providing an extensive and reliable network of EV charging stations. Looking further ahead, the automaker envisions the installation of more than 2,000 Charging Hubs, equipped with a staggering 10,000 charging points, by the culmination of the decade.
Empowering the Electric Mobility Experience
At the heart of this visionary initiative lies the aim to redefine the electric mobility experience. Depending on the region, the Mercedes-Benz Charging Hubs will offer charging rates of up to 400 kW, facilitated through compatible charging systems such as CCS1, CCS2, NACS, and GB/T. Leveraging intelligent charging management, each EV will be charged at its maximum capacity, significantly reducing the overall charging time for drivers.
Location selection for the Charging Hubs has been meticulously undertaken, prioritizing a seamless and secure customer encounter. Stations will be strategically situated along main traffic routes and within select Mercedes-Benz dealerships. Moreover, these hubs will offer an array of complementary amenities, from refreshments and snacks to restroom facilities. To bolster security, the stations will be outfitted with surveillance cameras, while intelligent light poles will serve as both illumination sources and information hubs regarding charging availability and vehicle status. Canopies will ensure protection against inclement weather, ensuring that the charging experience remains convenient regardless of external conditions.
A Network for All, Backed by Sustainability
In a bid to foster inclusivity, Mercedes-Benz is steadfast in ensuring that the charging network caters to drivers of all EV brands. While all users can access the network, Mercedes-Benz customers stand to gain exclusive advantages. The Mercedes-Benz me Charge service enables reservation of charging points, thereby reducing potential waiting times. Seamlessly integrating into existing charging infrastructure, this network adds to the over 1.3 million charging points accessible globally.
Aligning with its overarching commitment to sustainability, Mercedes-Benz is resolute in supplying 100% renewable electricity to power the High-Power Charging Network. This strategy, in line with the "Ambition 2039" initiative, seeks to minimize the environmental impact of EV charging. The network aims to source renewable electricity through green energy supply contracts and accredited renewable energy certificates. Additionally, certain Charging Hubs will incorporate solar panels, generating electricity to sustain the hubs themselves.
Driving Forward the Electric Revolution
The unveiling of the Mercedes-Benz High-Power Charging Network is emblematic of the brand's relentless pursuit of an all-electric future. This strategic move dovetails with Mercedes-Benz's resolute "electric only" strategy and sizeable investments in global charging infrastructure. The network aligns harmoniously with existing initiatives like the European fast charging network IONITY and a newly announced joint venture aimed at enhancing the North American charging infrastructure.
Embracing electric mobility as a pivotal step towards a greener world, Mercedes-Benz is resolute in creating an innovative and comprehensive ecosystem for EV charging. The creation of the High-Power Charging Network stands as a testament to the automaker's commitment to ushering in a new era of transportation—one that is both sustainable and forward-thinking. Under the aegis of Mercedes-Benz Mobility AG, the High-Power Charging Network represents a critical pillar in the overarching electrification strategy of the company. As noted by Franz Reiner, CEO of Mercedes-Benz Mobility AG, "We firmly believe that electric mobility is the key to a sustainable, zero-emission future."