Mazda Withdraws From Road To Indy After Long Success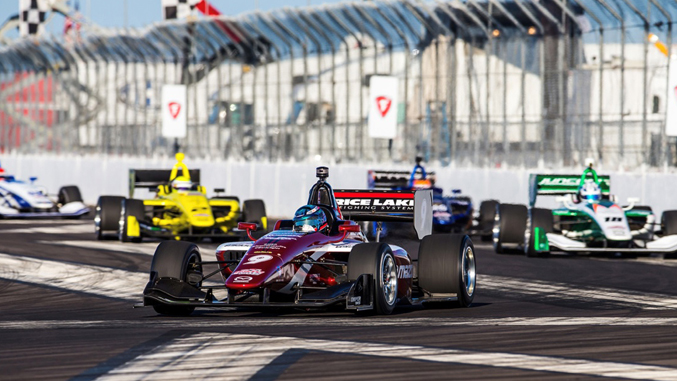 It is a little difficult to remember a time before the Mazda Road To Indy, even though the successful ladder system only gained Mazda support in 2010. The combination of USF2000, ProMazda, and Indy Lights has been key to the careers of Josef Newgarden, 2017 IndyCar champion, Spencer Pigot and many other young drivers. As the foundation of $2M in support dollars annually, MRTI was another demonstration of Mazda's impressive support of racing in the U.S.
But, the automotive industry is undergoing huge changes, with the transition to EVs and autonomous features and new ownership models, so every OEM is re-thinking what its racing promotional dollars are doing. It isn't hard to imagine that open-wheel racing, with a loose connection to road cars, is tough to justify. Add to that the lack of a Mazda engine in IndyCar and, well, you can imagine the discussions in Orange County and Hiroshima.
Fortunately, Mazda's support for club and entry-level pro sports car racing continues to be strong and looks to be built on a more sustainable business model than it may have had in exotic pro racing. Mazda has a clear explanation of how its sports car racing programs work and is full of passionate people who love the sport.
For more on the impact of Mazda's decision in IndyCar, read Marshall Pruett's article here.