Important Note For Track Owners And Sanctioning Bodies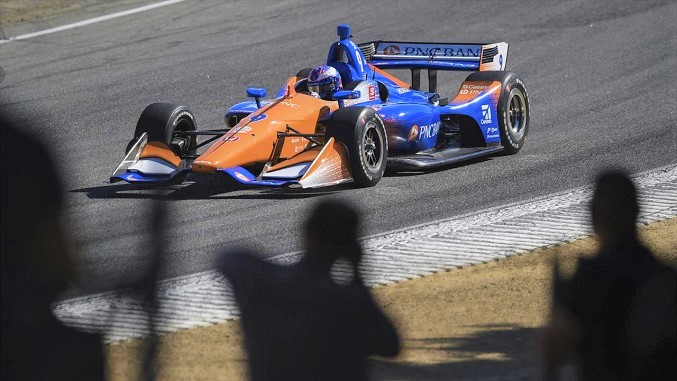 Photo: Indycar.com
You might miss this and that would be a shame, especially if you are in track management or buy track time from track management. In Robin Miller's note about the IndyCar finale at WeatherTech Raceway Laguna Seca, there is a really important set of interview notes from the drivers. Basically, they ask track operators to pay attention to the track surface, and specifically making it slippery enough that there is tire degradation, which sets up better racing. In a nutshell: the perfect surface isn't "perfect".
For example:
Will Power said "But, I'm begging the Laguna management — DO NOT repave this track. It will ruin the racing and you cannot ask for anything better than we had today."
Pagenaud echoed his teammate's plea. "Absolutely, do not repave this place — leave it as it is. The track is absolutely perfect. It creates the perfect racing because there's tire degradation."